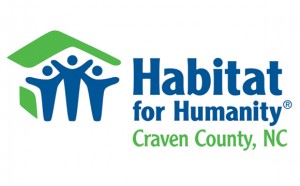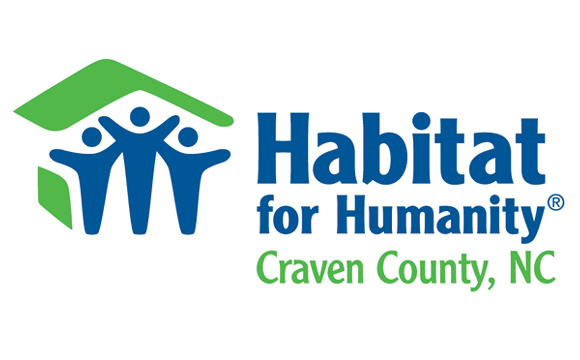 Local volunteers help build affordable housing in their communities
More than 13,000 volunteers are expected to partner with 300 Habitat for Humanity affiliates across the country to help build affordable housing in their local communities in recognition of National Women Build Week, May 3-11. Now in its seventh year, National Women Build Week challenges women to devote at least one day to the effort to eliminate poverty housing.
In Craven County, on May 3, 2014, 26 volunteers will work on the Catlin family's new home. Longtime event partner Lowe's will also offer in-store how-to clinics where volunteers can learn construction skills in preparation for the build event.
What:  26 volunteers build home for local family in recognition of National Women Build Week
When: Saturday, May 3, 2014, 8am: Construction begins; 2pm: Construction ends
Who: Future Habitat Homeowner Jessica Catlin and Volunteers
Where: 1206 Walt Bellamy Dr, New Bern, NC (Across of New Bern Towers)
Why: Habitat's National Women Build program recruits, educates and inspires women to build and advocate for simple, decent and affordable homes in their communities. With a contribution of $1.75 million to National Women Build Week, Lowe's will provide a $5,000 gift card to more than 300 participating affiliates.
About Habitat for Humanity of Craven County
This year Habitat for Humanity of Craven County is celebrating 25 years of partnering with hard working families on the road to homeownership and the affiliate's 12th year participating in Collegiate Challenge.
Habitat for Humanity of Craven County is an ecumenical Christian housing ministry that opens the door to homeownership by providing homes for sale at no profit no interest to families right here in Craven County.  Since 1989 Habitat for Humanity of Craven County has partnered with 56 Craven County families in the building of their homes and over 40 families around the world.
About Lowe's
Lowe's, a FORTUNE® 100 home improvement company, has a 50-year legacy of supporting the communities it serves through programs that focus on K-12 public education and community improvement projects.  Since 2007, Lowe's and the Lowe's Charitable and Educational Foundation together have contributed nearly $200 million to these efforts, and for more than two decades Lowe's Heroes employee volunteers have donated their time to make our communities better places to live. To learn more, visit Lowes.com/SocialResponsibility and LowesInTheCommunity.tumblr.com.
About Habitat for Humanity International
Habitat for Humanity International's vision is a world where everyone has a decent place to live. Anchored by the conviction that housing provides a critical foundation for breaking the cycle of poverty, Habitat has helped more than 4 million people construct, rehabilitate or preserve homes since 1976. Habitat also advocates to improve access to decent and affordable shelter and supports a variety of funding models that enable families with limited resources to make needed improvements on their homes as their time and resources allow. As a nonprofit Christian housing organization, Habitat works in more than 70 countries and welcomes people of all races, religions and nationalities to partner in its mission. To learn more, donate or volunteer visit habitat.org or follow us at www.facebook.com/habitat or at www.twitter.com/habitat_org or join Habitat's blog community at www.habitat.org/blog.
Submitted by: Suzanne Stewart, Craven County Habitat for Humanity