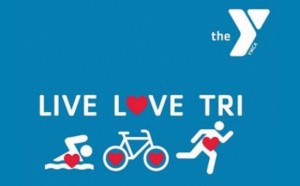 Reserve your spot now to participate in the YMCA's Third Annual Your Triathlon on Friday, May 16th at 6:30pm.
There will be two age groups: 7-10 and 11-14. The 7-10 age group competition will consist of a 50 yard pool swim, 1.6 mile bike ride and a 1/2 mile run. The 11-14 age group will swim 100 yards, bike 3.2 miles and run 1 mile.
Come out to the YMCA to experience this great event. Whether you are a participant, volunteer or spectator, there will be something for everyone. Food and beverages will be provided for all volunteers and participants. This event benefits the YMCA's Scholarship Program, which allows the YMCA to teach a child to swim, provides an enriching summer day camp experience, provides families with quality afterschool childcare as well as memberships to those who need financial assistance.
To register for the Triathlon go to www.runtheeast.com/calendardetail. For additional information, please contact Tara Moore, Sports Director at the Twin Rivers YMCA at 252-638-8799.
Submitted by: Pat Drake