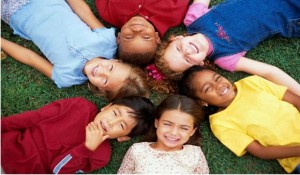 Craven Smart Start, Child Care Resource and Referral (CCR&R) and the New Bern Mall have joined forces to celebrate the National Week of the Young Child by hosting special activities for children and their parents at the New Bern Mall from 11a.m. to 12 Noon each day, beginning  April 7th  through April 10th.
On Monday, April 7th  organizers kick off the week with a Preschool "dress for success" Parade through the New Bern Mall with children wearing clothing depicting what they want to be when they grow up.
On Tuesday, Green Bear Fitness will lead Mommy and Me Music and Movement activities for children and parents.
CCR&R will host a parent and child Play and Learn activity that focuses on "Becoming a Community Helper" on Wednesday.
Michael's Art & Crafts, which is located in the New Bern Mall, will sponsor a Mommy and Me Fun with Crafts activity on Thursday.
There is no charge to participate in the activities, but space is limited and parents need to register with CCR&R by calling (252) 672-5921 Ext. 32.
The Week of the Young Child is an annual celebration sponsored by the National Association for the Education of Young Children. The purpose of the week is to focus public attention on the needs of young children and their families and to recognize the early childhood programs and services that meet those needs.  This year, the week is April 6 – April 12 and the theme is "the early years are learning years."
For information about the Week of the Young Child activities, email Pinkie Moore, Community Outreach Coordinator for Craven Smart Start at pmoore@cravensmartstart.org or call (252) 671-0689.
Submitted by: Pinkie Moore, Community Outreach Coordinator, Craven Smart Start, Inc.