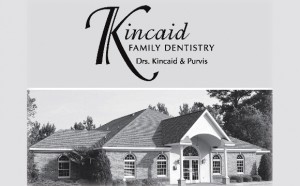 The Delta Dental Foundation has announced the grant recipients of its Smiles for Kids program, which recently included a $3,000 grant to the Craven County Health Department in partnership with Kincaid Family Dentistry.
Delta Dental's Smiles for Kids program, which is designed to annually support activities that address the oral health needs of children in North Carolina, was launched statewide in late 2011.
Twelve grants, totaling $40,000, were awarded to local projects aimed at improving children's oral health. Winners were selected based on the activity's focus on children, potential value to the community, measurable results, and community involvement.
"Delta Dental is committed to improving oral health, and our Smiles for Kids program is one of many ways we work to achieve that goal," said Curt Ladig, president and chief executive officer of Delta Dental of North Carolina.
Craven County Health Department will host a dental clinic in partnership with Kincaid Family Dentistry on April 11, 2014 for uninsured children.
"The clinic will focus on providing diagnostic and preventive services to children who might have otherwise not received such care. It is a true pleasure to be able to give back to those in need, especially within our own community," said Dr. James T. Purvis.
Submitted by: Lisa Nobles, Office Manager, Kincaid Family Dentistry