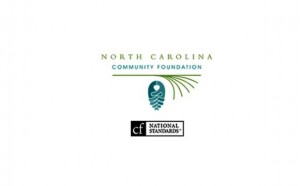 The Craven County Community Foundation is hosting a free grantseekers workshop for local nonprofits as it begins its 2014 grant application cycle.
The workshop is on Wednesday, March 12, 10:30-11:30 a.m., at the YMCA, 100 YMCA Lane, New Bern, NC.  The workshop is free, but participants must register to attend.  Please email kball@nccommunityfoundation.org or call the NC Community Foundation at 252-288-5706  to register for the workshop.
The Craven County Community Foundation was established in 1991, and it is an affiliate of the North Carolina Community Foundation (NCCF).  The Craven County Community Foundation provides grants to local nonprofits and offers professional advisors who can help individuals, families and nonprofit agencies establish an endowment or designated fund for specific charitable purposes.  In 2013, the Foundation awarded more than $99,000 in grants to various non-profit organizations in Craven County.
Tax-deductible contributions in any amount can be made to the Craven County Unrestricted (Community) Endowment Fund and mailed to P.O. Box 3411, New Bern, NC 28564.  For more information about the Craven County Community Foundation and its services, please visit the website, www.nccommunityfoundation.org\craven or contact NCCF Regional Associate Kim Ball at kball@nccommunityfoundation.org. or call 252-288-5706.
About the North Carolina Community Foundation
The NCCF is the single statewide community foundation serving North Carolina and has made nearly $74 million in grants since its inception in 1988. With more than $171 million in assets, NCCF sustains 1,200 endowments established to provide long-term support of a broad range of community needs, nonprofit organizations, institutions and scholarships. The NCCF partners with 60 affiliate foundations to provide local resource allocation and community assistance in 67 counties across the state. An important component of NCCF's mission is to ensure that rural philanthropy has a voice at local, regional and national levels.
For more information, visit nccommunityfoundation.org and Facebook or follow on Twitter @NCCF.
Submitted by: Kim Ball, Regional Associate, North Carolina Community Foundation