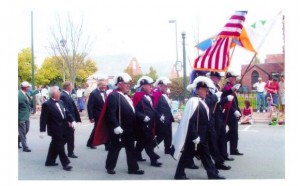 It's time again for another HUGE Yard Sale!
The Knights have been collecting all sorts of new items for their first sale of 2014 which will take place on Friday, February 21 from 10am to 2pm and Saturday, February 22 from 7am to 1pm.
Due to popular demand, all buildings will be open both days at 1125 Pine Tree Drive in New Bern.
A variety of treasures await the bargain-seeking shopper including antiques, jewelry, furniture, clothing, electronics, household items and so much more.
Admission is free.
Proceeds benefit local charities.
For more information contact Danny Gennantonio at (252) 637-2322.
Submitted by: Mary Spano, Publicity, Knights of Columbus 4th Degree