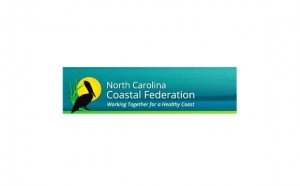 Thursday, February 6, 2014, 5:00 p.m. to 7:00 p.m.,    Hannah's Haus, 900 Live Oak St. Beaufort, NC
Join the NC Coastal Federation to celebrate their successful oyster habitat restoration efforts with an oyster roast at Hannah's Haus in Beaufort on Thursday, February 6, beginning at 5:00 p.m.
Oyster habitat restoration helps repopulate our native oyster population, which is important for many reasons. Oysters are great filter feeders and thereby help to keep our coastal waters clean. Oysters are also valuable habitat for fish, crabs and other shellfish. Learn about the importance of local oyster habitat restoration projects and how you can help.
There is no cost for this event, but donations and a portion of beer sales will benefit the federation's environmental education and habitat restoration programs. A special $15 federation annual membership will also be offered at the event, regularly $35.
Volunteers are needed at the federation's membership table and the oyster tables. Please contact Lexia Weaver at lexiaw@nccoast.org if you would like to help.
Submitted by Lexia Weaver, NCCoast