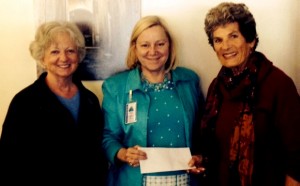 Partners In Education was recently awarded $1,000 from Twin Rivers Artists Association to be used for grant money for art teachers in Craven County Schools.
The grants are awarded to art teachers based on imaginative and creative art programs for their students.
This year the winners are Rebecca Harmon, Creekside Elementary (Paper Making); Debra Travers, James W. Smith Elementary (Batik); Kate Radcliff, Graham Barden Elementary (Calder Jets); and Rachel Hunnings, W.J. Gurganus Elementary (Gyotaku Fish Prints).
Submitted by: Darlene J. Brown, Executive Director, Partners In Education