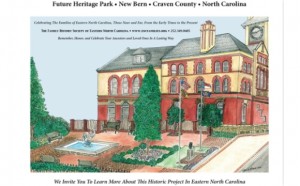 Local New Bern Business Knightscapes Enterprises Plans to Assist In Funding Several Local Projects If Awarded Grant
Jennifer Knight of Knightscapes Enterprises, a New Bern landscaping and design firm, has applied to participate in the Chase Mission Main Street $250,000 Grant Program. The purpose of the grant is to assist small businesses in taking big steps for their
companies and communities. There will be twelve $250,000 grants awarded.
Knightscapes has been involved in various local community horticulture projects for over 20 years.
Part of the grant funds will assist the following projects in Craven County: Purple Heart
Memorial Park (Craven County), Heritage Park (City of New Bern), K Street Community
Garden (Greater Duffyfield Residence Council), and to establish a Horticulture Scholarship Program (Craven County Master Gardeners Volunteer Association and Area Garden Clubs).
To be included in the grant evaluation, 250 votes are needed by Friday, November 15th, 2013 on the Knightscapes Mission Main Street web page.
Visit www.MissionMainStreetGrants.com and enter Knightscapes to vote.
We trust that the award is granted to assist these worthwhile projects in Craven County.
Submitted by: David French