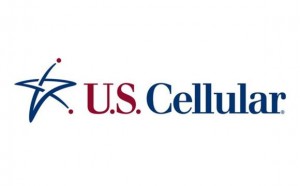 Voting begins next week in fifth year of program to help schools
Voting began Monday, November 4, in U.S. Cellular's (NYSE: USM) Calling All Communities campaign. Returning for its fifth year, U.S. Cellular is giving communities the opportunity to help improve the education of students at 20 schools by challenging them to rally community support for the chance to win a share of $500,000. The top 20 schools that garner the most community votes will each win $25,000 to use as they wish to enhance their educational experience.
"Calling All Communities gives schools the opportunity to earn the funding they need to invest in the areas most critical to their students' learning experiences," said Jeremy Taylor, director of sales for U.S. Cellular in eastern North Carolina. "We are active members of our communities where we live and work and we believe this campaign is a great way to bring people together to work towards a common goal."
Calling All Communities is open to all K-12 schools — big or small, public or private in the U.S. Cellular footprint. Voting will take place online so all you need is internet access and an email address to vote. Starting after 9:00 a.m. CST on November 4 through 11:59 p.m. CST on November 25, community members can visit www.uscellular.com to cast a vote for their favorite school. Voters can then check back daily to track their school's ranking and share school spirit on their social media networks to garner attention. With only one vote per person, it is important to get entire communities involved.
Since the program began in 2008, U.S. Cellular has awarded $4 million to 56 schools across the country for them to use however they see fit to impact the education of students. Past Calling All Communities champions have used their winnings in a variety of ways to strengthen the learning experience for thousands of students. Many winning schools outfitted their classrooms with new computers, improved outdated infrastructure and renovated gymnasiums, kitchens and science labs as well as provided scholarships to graduating students. North Carolina schools have won more than $750,000 through the campaign.
Getting off to a strong start in the voting has proven successful for schools in past campaigns. Previous winners have gotten out of the gate early and rallied their community together in fun and innovative ways. Using social networking sites such as Facebook, YouTube and Twitter will help spread the word online but don't forget to engage parent teacher organizations, alumni networks, sports teams, the school band or student groups to help spread the word.
The official rules for the campaign are located at uscellular.com/callingallcommunities. For more information about U.S. Cellular and past Calling All Communities campaigns, visit uscellular.com.
Submitted by: Melissa McIntyre, Public Relations Counsel, U.S. Cellular