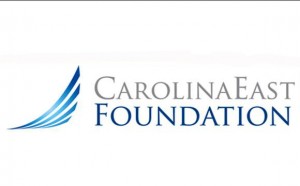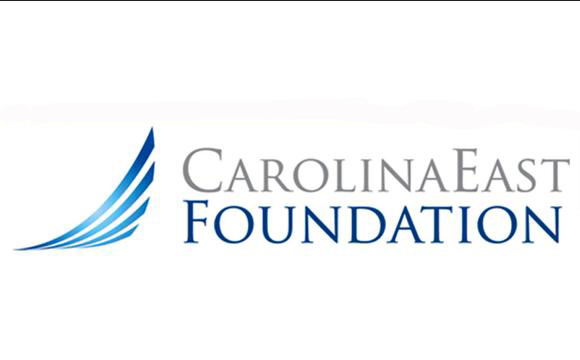 Each year the employees of CarolinaEast Health System participate in an organization-wide effort to raise money for the CarolinaEast Foundation and the local healthcare initiatives the Foundation supports in five counties across eastern North Carolina. This year's Employee Campaign – called the CareOlympics – touted a theme of "Passing the Torch for Better Healthcare" and took place September 16 – 27, 2013.
CarolinaEast employees have always been strong supporters of the Foundation's mission of identifying unmet health care needs in our communities and providing financial resources to help make sure they are met. The success of the 2013 fundraising effort has proved that commitment is still strong. Roughly 38% of CarolinaEast Health System employees donated to the campaign, a number that was down about 10% from the 2012 campaign. However, despite the drop in the number of donors, the campaign still surpassed the 2012 total – and the 2013 campaign goal – with a total of $244, 531 raised.
This year's campaign was also unique because it was the first to include a new option for employees to make a gift to support the future Craven County inpatient hospice care facility. This new option of giving was called "+1 for Hospice" and challenged employees to give one additional hour of pay, designated specifically for the hospice project. The "+1" challenge raised over $14,000 which will go towards completion of the hospice facility project.
"Once again we were blown away by CarolinaEast employees' commitment to our mission and their unbelievable generosity, especially in what are, for many, uncertain times. I think that knowing that 100% their gift – no matter the amount – stays right here in our community and that each dollar truly makes a difference is why employees continue to give and why our success continues to grow year after year," said Jill Thompson, Executive Director of the CarolinaEast Foundation.
The Employee Campaign is spearheaded each year by an all-volunteer group of about 100 CarolinaEast staff members from across the organization. These volunteers act as "team captains" within their departments, answering questions and encouraging their peers and co-workers to consider giving. A steering committee also works with the Foundation to organize all aspects of the campaign which this year included a "Closing Ceremony" event for employees. Local businesses and community sponsors donated incentive prizes which participating employees were eligible to win throughout the campaign based on various levels of contribution. The day-long Closing Ceremony event included Olympic-themed games, raffles, a table tennis tournament and other ways for staff members to have a little fun while supporting to the Foundation.
Past campaigns have had huge impacts on the health of the coastal Carolina community as a whole. For example, in 2012 the CarolinaEast Foundation Employee Campaign raised roughly $242,000. Since then, those funds have been distributed via grants to local healthcare non-profits such as MERCI Clinic, Twin Rivers YMCA, Phoenix House, Promise Place, Smart Start, the Hope Clinic and the Craven County Health Department Foundation. Employee campaign funds are also used to fund individual patient assistance programs which work with local healthcare providers to identify and provide for patients in need. Patient assistance might include help with the cost of prescriptions, transportation to and from treatments or appointments, hearing aids and a broad range of other medical expenses not covered by insurance.
For more information about the CarolinaEast Foundation, their work and the programs and funds they operate, please visit www.carolinaeastfoundation.com or call 252-633-8247.
Submitted by: Megan McGarvey, Director, Public Relations, CarolinaEast Health System