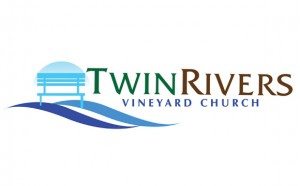 Twin Rivers Vineyard Church is a new evangelical church being launched in New Bern by Dave and Robyn Garrett. Dave and Robyn moved to New Bern from Lancaster, PA in December, 2011, with the vision to plant the church. The Vineyard Movement is grounded in the theology of the Kingdom of God, and thus we strive to bring the best experience of the Charismatic movement and the best theology of the Evangelical movement and blend them into one church.
At Twin Rivers Vineyard Church we want to be known for three things. First and foremost, we are passionately in love with Jesus Christ and we want to be transformed by His life and His love so we can transform the world around us. Secondly, we want to be about relationships and not simply a list of rules. And thirdly, we want to be known for who we are for and not for what we are against.
We desire to "do what Jesus did," and we call this model of ministry "both/and," meaning that we point people to Jesus and partner with them in meeting their real life needs. Additionally, we desire to be a racially, ethnically, and socioeconomically diverse group of people who are interested in a relationship with God and with each other. The Bible is more than a moral standard, and it is not a list of rules. We are not going to impact the world by presenting the world with a list of rules; we are going to impact the world by pointing them to Jesus Christ through loving and safe relationships.
Relationships with people are hard, so we have built a model that we think will help us connect with one another in a meaningful way. We call it building relationships with LACE. We will connect with each other in Love, hold each other Accountable, Challenge each other to passionately pursue Jesus Christ, and Encourage each other to risk it all in that pursuit.
We are not yet holding public worship services but we do have a number of events scheduled in the coming months. First, we will have a booth at this year's Mumfest where we will have information about our church as well as offer prayer for those who desire it. Second, we have two nights of worship and prayer scheduled for two Saturdays, October 19 and November 16, starting at 7 PM, at Trent River Coffee Company, 208 Craven Street in downtown New Bern.
We are looking for people interested in partnering with us as we take the Good News of Jesus to the communities here in eastern North Carolina. Give us a call, email us, or talk with us at one of our upcoming events. We would love to share our story with you and answer any questions you might have about us or the Vineyard in general. We have a website and we are also on Facebook, so check us out!
For more information, please visit Vineyard USA website: www.vineyardusa.org; Twin Rivers Vineyard Church website: www.twinriversvineyard.org; Twin Rivers Vineyard Church Facebook: www.facebook.com/twinrivers.vineyardchurch.
Submitted by: Pastor Dave Garrett