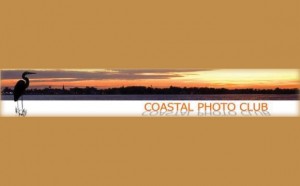 The Coastal Photo Club (CPC) of New Bern will be the featured "Artist of the Month" for September at the New Bern Craven County Public Library.  Original photographs by many of the club's 60 members will be exhibited and available for purchase.
A reception open to the public will be held Thursday, September 5th at 7 p.m. in the Hayden H. Jones Auditorium at the library. Admission is free, and refreshments will be served.
Tom McCabe, newly elected club president for 2013-2014, said that most of the photographs in the exhibit relate to North Carolina. McCabe produced a slideshow of an even wider variety of images on that theme, to be shown at the reception.
"These photographs portray the beauty and character of our state, from the coast to the mountains," McCabe said. "The collective vision and talent of our club members – novice and professional alike – make this a special exhibit."
The Coastal Photo Club is a nonprofit organization that meets at 9:30 a.m. on the second Saturday of each month in the lower level of the Centenary United Methodist Church in New Bern to share instruction, information, and images. The club also participates in many community service photography projects.  More information is at www.coastalphotoclub.com, or contact Tom McCabe at tommccabe46@earthlink.net.
Submitted by: Jeanne Julian on Behalf of the Coastal Photo Club