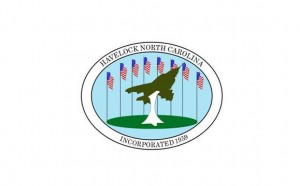 The introduction of National Night Out, "America's Night Out Against Crime", in 1984 began an effort to promote involvement in crime prevention activities, police-community partnerships, neighborhood camaraderie and send a message to criminals letting them know that neighborhoods are organized and fighting back. NATW's National Night Out program culminates annually, on the first Tuesday of August.
NATW's Executive Director, Matt Peskin introduced National Night Out in 1984.The first National Night Out took place on Tuesday, August 7th 1984. That first year, 2.5 million Americans took part across 400 communities in 23 states. National Night Out now involves over 37 million people and 15,000 communities from all fifty states, U.S. Territories, Canadian cities, and military bases worldwide.
The traditional "lights on" campaign and symbolic front porch vigils turned into a celebration across America with various events and activities including, but not limited to, block parties, cookouts, parades, visits from emergency personnel, rallies and marches, exhibits, youth events, safety demonstrations and seminars, in effort to heighten awareness and enhance community relations.
Peskin said, "It's a wonderful opportunity for communities nationwide to promote police-community partnerships, crime prevention, and neighborhood camaraderie. While the one night is certainly not an answer to crime, drugs and violence, National Night Out represents the kind of spirit, energy and determination to help make neighborhoods a safer place year round. The night celebrates safety and crime prevention successes and works to expand and strengthen programs for the next 364 days."
This year, National Night Out in Havelock will be celebrated on Saturday, Aug 3, 2013, from 3PM until 7:30PM.
The event will take place at Walter B. Jones Park, behind Havelock Police.  Havelock has chosen to move the event to a Saturday to allow more people to join a very popular and successful event.
There will be free food and drinks while they last- hot dogs, Little Caesar's Pizza, soda, water, popcorn and cotton candy.
Lots of things for the kids – face painting, bouncy houses, fingerprinting.
Lots of information from different groups including HFR, HPD, Cherry Point Fire-Rescue, PMO, ALE, Marine Fisheries, and State Highway Patrol to name just a few agencies participating.
5:30-6:30 2nd MAW Band.
6:30- MADISON RISING- Bring your beach blankets/chairs for the concert!
Thanks To Our Title Sponsor-Freedom Ford! No Pets Allowed and No Alcohol Permitted.
Submitted by: Diane Miller, Communications Coordinator, City of Havelock