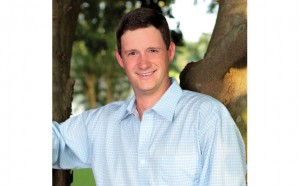 Dr. Bill Kincaid and team are pleased to welcome Dr. James Purvis to our practice.
Dr. Purvis received his Doctor of Dental Surgery degree from the UNC School of Dentistry. Prior to dental school, he received his BS degree in Biology from Campbell University. Born in Raleigh, NC, Dr. Purvis has roots in the New Bern area.
His mother, Janet Bender Purvis is from Pollocksville and his grandmother, Penelope Morton Bendor, is a native of New Bern.
In his free time Dr. Purvis enjoys the outdoors, hunting, fishing, and boating. He is a church pianist and trumpeter and has performed at many local churches.
Welcoming new patients Monday – Friday Appointments Available. For more information, visit Kincaid Family Dentistry, 635 McCarthy Blvd., New Bern, call 252-636-0011.
Submitted by: Lisa Nobles, Office Manager, Kincaid Family Dentistry