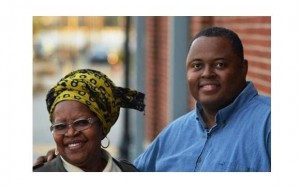 Thursday, June 20, 2013 at 7pm
A one-act play by Antuan Hawkins and EJ Stewart
Food plays a part in every major event of our lives – from the beginning of life to the end, both in celebration and in sadness. In the African American community, great pride is taken in the preparation of soul food.
When it comes to certain dishes like potato salad, everyone seems to be an expert, swearing by their ingredients and methods of preparation. In this one-act play, it's time for the quarterly meeting picnic at church, and it seems that everyone has decided to bring the potato salad. When one sister refuses to be outdone by anyone else, she wages war on her biggest rival in the church.
This conundrum of sorts leads to lessons taught and lessons learned when the pastor straightens it all out by trying to find out "Who Made the Potato Salad?"
For guests with hearing difficulties, special devices are also available and should be requested at least 48 hours in advance of the performance. For additional information about the 2013 African American Lecture Series call Sharon C. Bryant at 252-639-3592.
Each program for the African American Lecture Series begins at 7 p.m. in Cullman Performance Hall and is free to the public, thanks to a generous grant from the Harold H. Bate Foundation.
Submitted by: Sharon C. Bryant, Tryon Palace and the North Carolina History Center