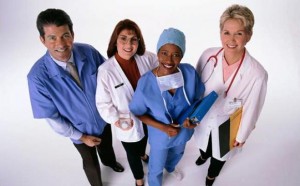 New Bern Area Chamber of Commerce Offering Lunch & Learn Session Titled "Health Care Reform – How it will impact you as an individual and as a business Owner", presented by Marc Jessup of Marc Jessup Insurance and Mike Smith, BCBSNC.
The New Bern Area Chamber of Commerce will be offering an important Lunch & Learn Session on Health Care Reform.  On March 23, 2010, President Obama signed into law the health care reform bill and the Patient Protection and Affordable Care Act.  This legislation, along with the Health Care and Education Reconciliation Act of 2010, made sweeping changes to the U.S. health care system.  These changes will be implemented over the next several years, with major components of health care reform taking affect October 2013.
"One of the chamber's roles is to provide the local community with informative regulatory and governmental updates that impact us as a community of business owners and as individuals.  This Lunch & Learn Session is intended to educate the attendees on the important aspects of health care reform and how the new laws impact us all." states Kevin Roberts, President, New Bern Area Chamber of Commerce.  "It is important for individuals to understand that the new health care reform laws affect us all.  Individuals will face penalties for not enrolling in a qualified plan, if eligible, and business owners must not only educate and appropriately notify their employees of the new laws, but must also provide health care that meets the new guidelines stipulated under the Affordable Care Act or face substantial penalties." notes Marc Jessup, Broker & Authorized Agent of Marc Jessup Insurance.
Both chamber and non-chamber members are welcome to attend.  Seating is limited, so please RSVP on or before the deadline.  Details for the Lunch & Learn are:
Date:  Tuesday, June 25th
Time:  12 – 1pm
Where:  New Bern Area Chamber of Commerce Office, 316 S. Front St., New Bern
Cost:  $10 for chamber members / $15 for non-members
RSVP:  By Thursday, June 20th to smilliron@newbernchamber.com or call 252-637-3111
Questions regarding the Lunch & Learn session can be directed to Susan Milliron, Office Coordinator, New Bern Chamber of Commerce by calling 252-637-3111 ext. 221 or by email.
Submitted by: Millissa True for New Bern Chamber of Commerce