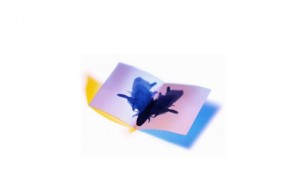 Wellness City (1311 Health Drive, New Bern, NC 28560) is holding its next WRAP class for people with mental health and/or substance abuse challenges.  WRAP is Wellness Recovery Action Planning.  Participants learn how to manage their recovery, maintain their wellness and become their own advocates.  It's a great class.  It's also one of the steps toward becoming a Peer Support Specialist, which is a career that is going to be in greater demand as changes are made in our mental health system.  And it's free!  It will be held from 5:30 p.m. to 8:30 p.m. on May 7, 14, 21, 28 & June 4th.  It's going to be limited to the first 12 people who call and register.  To register or get more information, call Susan at 252-876-3645.
PORT Human Services (1309 Tatum Drive, New Bern, NC 28560) is holding its 2nd Annual Mental Health Awareness Carnival on Tuesday, May 21st, 2013, from 5:30 – 8:30 p.m.  Food, Games, Prizes and Information – Everything is Free.  It is intended to be a fun time and an opportunity to get helpful information and learn about resources in the community.  Contact Bonni Stephenson at 252-633-7409 if you have any questions or would like to set up an information booth at the event.
The Twin Rivers Career Fair (sponsored by the North Carolina Job Link Career Center and Eastern Carolina Workforce Development) will be held at the New Bern Riverfront Convention Center from 1:00 p.m. to 5:00 p.m. on Wednesday, May 29, 2013.  There will be job seekers and employers at this event.  This might be another good opportunity to set up information booths about our community resources and businesses.  For questions or to register for booth space contact Joy Hudson at 252-514-4828, extension 237.
Submitted by: Stacy Kendall, Personal Best