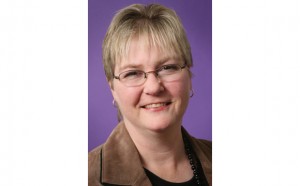 Tryon Palace to Host 'Shaping a Culture' on Thursday, May 16
The Tryon Palace African American Lecture Series continues on Thursday, May 16, with "Shaping a Culture: African American Cooks and the Making of Southern Food." Conducted in Cullman Performance Hall by Dr. Rebecca Sharpless, this free event is the latest installment of Tryon Palace's yearlong theme of "Fresh from the Past: Food and Culture in Eastern North Carolina."
From the earliest days of slavery until the 1960s, African American women cooked for their white owners and employers, using the foods at hand and their own talents and knowledge to create a distinct regional cuisine. This special lecture will consider the ways in which domestic workers used cooking to make "a way out of no way" after slavery and how they affected Southern culture in the process.
Dr. Sharpless is an assistant professor of history at Texas Christian University (TCU), where she teaches courses in women's history and food history. She is the author of Cooking in Other Women's Kitchens: African Americans in the South, 1965-1960, and Fertile Ground, Narrow Choices: Women on Texas Cotton Farms, both published by the University of North Carolina Press. Her Ph.D. is from Emory University.
For guests with hearing difficulties, special devices are also available and should be requested at least 48 hours in advance of the performance. For additional information about the 2013 African American Lecture Series call Sharon C. Bryant at 252-639-3592.
Each program for the African American Lecture Series begins at 7 p.m. in Cullman Performance Hall and is free to the public, thanks to a generous grant from the Harold H. Bate Foundation.
For additional information visit www.tryonpalace.org.
Submitted by: Craig Ramey, Marketing and Communications Manager, Tryon Palace