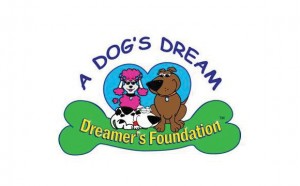 The Dreamer's Foundation mission is to give back to animal rescue groups through donations and event profits. Animal group volunteers work extremely hard to take care of forgotten animals. Often, their help includes long hours, no pay, and an unfettered determination. Your donation and sponsorship will help us give back to them in so many ways.
Last year, we hosted the 1st Dog's Night Out on June 9th, 2012. All proceeds raised from this event were put forth to help various animal rescue and humane groups throughout Eastern North Carolina. By inviting the community to join in on the fun, we hope to raise even more funds this year and give back to the animal community.
Lawson Creek Park will be turned into a fun filled animal playground, with games, prizes, local vendors, and so much more! There is fun for the whole family and to make this event really shine, we want your business or organization to join in on the fun and participate in the 2nd Annual Dog's Night Out June 1st 2013!
The 2012 Dog's Night Out Highlights:
– 250 people and pets in attendance.
– Local vendors and non-profit organizations present
– Over $1000 in donated items for raffle and silent auction
– The Local radio and TV personalities present for events
– Family Movie on the Waterfront
– Games and Prizes for furry family members
Find out the many different ways you can help make a difference by visiting A Dog's Dream Dreamer's Foundation at 1819-A Racetrack Rd., call 252-514-2502, or visit our website.
We look forward to including you in this day of community fun and awareness. Without the support of the community and businesses like yours, we would not be able to give back as much.
Submitted by: Daniel Spangler, A Dog's Dream Dreamer's Foundation