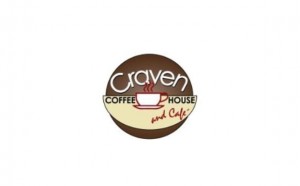 The Havelock Chamber of Commerce is hosting a Ribbon Cutting in New Bern for Craven Coffee House, 1904 S. Glenburnie Rd. on Thursday, May 16 at 9:00 am.
Craven Coffee House is a new venture by Chris Tompkins, formerly Flounder's. He continues to do catering as Thee Catering Company.
Please call the Craven Coffee House for more information at 252-649-1746.
Submitted by: Stephanie Duncan, Executive Director, Havelock Chamber of Commerce