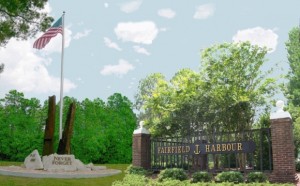 Local Boating and Golf Community Holds Informative Fair
For Residents and Local Community Members
Fairfield Harbour, a residential boating and golf community located 15 minutes from historic New Bern, has announced that it will be hosting a health and wellness fair for residents and local community members on Tuesday, March 19, from noon until 4 p.m. at the community center, located at 585 Broad Creek Road. The informative fair will cover a range of topics of interests, including health care, wellness, long-term care planning, assisted living versus independent living, medical supplies and more.
Various local businesses and vendors will provide valuable information to help residents become familiar with the available health services in the surrounding New Bern area. Additionally, the fair will feature two guest speakers to discuss the Veterans Aid and Attendance Benefit program as well as senior legal matters and elder law resources. This year's fair marks the third annual health and wellness fair held at Fairfield Harbour. The event is free and open to the public.
Quotes: "We are looking forward to hosting this year's health and wellness fair," said Mystre' Van Horn, on-site community manager for Fairfield Harbour. "This is a wonderful opportunity for residents and local community members alike to meet and consult with professionals and become more informed about the health services available in our area."
About Fairfield Harbour:
Established in 1975, Fairfield Harbour is a boating and golf community located 15 minutes from historic New Bern, North Carolina. Residents living in this recreational, resort and retirement community have access to numerous social networks as well as a 75-acre manmade harbor along the Neuse River that lies only 18 miles from the Intracoastal Waterway. Fairfield Harbour is located on more than 2,000 acres and includes more than 1,300 privately-owned single family homes, 144 condominiums and 24 townhouses. Dedicated to giving back to the community, Fairfield Harbour and its residents actively support more than 75 nonprofit groups in the region, including the Wounded Warrior Project, Tryon Palace, Neuse Riverkeeper Foundation and Coastal Women's Shelter. Community Association Services (CAS, Inc.), which is led by John Stone, president, serves as the professional management company for Fairfield Harbour. Fairfield Harbour was most recently named "Community of the Year" by the Community Association Institute of North Carolina. For more information about Fairfield Harbour, visit the Fairfield Harbour POA's website.
For more information, call Kathleen Donnelly, MMI Public Relations, 919-233-6600 or visit their website
Submitted by: Ryan Didsbury, MMI Public Relations