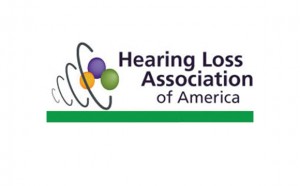 The New Bern Chapter of the Hearing Loss Association of America (HLAA) will meet on Tuesday, February 26 at 11:00 a.m. at 1325 McCarthy Court Independent living apartments.
As a support group, our purpose is to help people with all degrees of hearing loss to understand their problem, learn how to deal with it, and cope with day to day situations.
We will be having a guest speaker, Sue Tanea from Hearing Technologies Company. She will explain about the Hearing Loop that was recently installed in the Common Room at McCarthy Court, the location of all our meetings. The Hearing Loop can connect a user wirelessly to the sound system via the telecoil in a hearing aid much like Wi-Fi connects a computer to the internet.
Ask your audiologist if your hearing aid can be adjusted to pick up the loop signal.
Last month's meeting was my first experience with trying out The Hearing Loop and I was thrilled to be able to hear and understand almost every word! We welcome the several new people who came in January and we hope you will join us for support, fellowship, and new information. We will have a 50/50 raffle.
Our March meeting is scheduled for 11 a.m. on Tuesday March 26 at McCarthy Court Independent apartments, located at 1325 McCarthy Blvd.
Our guest speaker will be Diane Brideson of United Hospice. Her topic will be The Living Will, an important topic for each and every one of us, even though it is difficult to address, and you will be among friends. Bring a friend with you if you would like. If you have any questions please call Jim Wilson our president at 252-635-2189 or email Cynthia Koran.
We meet every 4th Tuesday at 11:00 a.m. except for November and December.
Submitted by: Cynthia Koran, Publicity for the New Bern Chapter of the HLAA