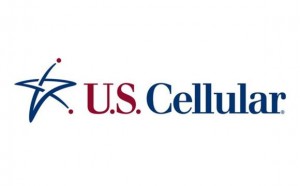 Get the most out of holiday gifts and learn about apps to help you keep your New Year's resolutions
Did you receive a new smartphone or tablet this holiday season? For those who recently made the switch to a smartphone or tablet, or simply upgraded their device this past holiday season, U.S. Cellular will offer a free Device Workshop on Saturday, January, 12 at 9 am at 3180 Martin Luther King Jr. Blvd. in New Bern. U.S. Cellular associates will help attendees get the most out of the features on their Android-powered, Windows Phone and BlackBerry devices, such as the 4G LTE Samsung Galaxy S III and 4G LTE Samsung Galaxy Note II. The workshop is open to both new and existing smartphone and tablet users and attendees do not have to be a U.S. Cellular customer.
"Smartphones were a popular gift this holiday season," said Dee Taylor, director of sales for U.S. Cellular in eastern North Carolina. "At our January Device Workshops, associates can help you learn about your device and even show you how smartphones and tablets can help simplify and organize your life in 2013."
The start of a New Year is the perfect time for a fresh start and your smartphone can serve as a handy tool to help you with your New Year's resolutions. Whether your resolution is to lose weight, get better organized or save money, experts say making a daily effort will help you accomplish your goals and apps make that easier than ever.
U.S. Cellular has rounded up some great apps to help you follow through on your resolutions:
– Health and Fitness – If you're ready to eat right and exercise more in 2013, tracking your progress will help you reach your fitness goals faster. Check out MyFitnessPal in the Google Play store. Quickly track your calorie intake, fitness activity and weight loss progress from your phone without slowing down. It also has a built-in barcode scanner to make finding healthy foods a snap.
– Organization/Time Management – In today's fast-paced world, many people struggle with balancing all the tasks of their day-to-day lives. U.S. Cellular's Family Organizer app powered by Cozi helps you manage your family calendar, grocery shopping lists, to-do lists and family journal while you're on the go. The free app makes it easy to plan meals, synch calendars with your spouse and kids, making the chaos of family life pocket-size.
– Better Budgeting – When making their New Year's resolutions, many people admit that they could always do a better job of saving money. The free Mint.com app and accompanying website keeps a detailed account of all your finances by connecting securely to your bank and credit card accounts and tracking all the money you earn and spend in one easy location. Avoid the time-consuming method of checking each account separately, and view spending patterns in an easy-to-read chart to save you time and money.
– Kick Those Pesky Habits – A popular New Year's resolution is to quit a bad habit like smoking, nail-biting or buying too many pricey cappuccinos. Quitter is a free app designed to help you kick undesirable habits. Tell the app what you want to quit, when you want to quit, how often you used the item in question and how much it costs. The app will then tell you on a daily basis how long it's been since you quit and how much money you've saved since then. Seeing your progress in terms of money saved will help you curb your desire and kick that bad habit for good in 2013.
"We believe that each customer deserves the best wireless experience, so our associates are here to help you get the most out of your device.  Whether you need to simply learn the basics about your new smartphone or tablet or want to put your current device to work for you in 2013, our Device Workshops are a great place to start," Taylor said.
Please call 252-638-1762 for more information or to RSVP for the upcoming Device Workshop.
Submitted by: Mellissa McIntyre, Public Relations Counsel, U.S. Cellular