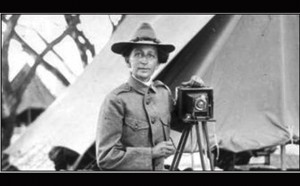 On Thursday, January 17 at 2pm join New Bern Native Anthony Lilly and special guests as they illuminate the life of pioneering photographer Bayard Wootten, sharing her rich family history, her road to success, and her passion for the artistic medium which she used brilliantly to document the American South.
Anthony Lilly, a New Bern native living in Seattle, WA, has written a script for a feature film to be shot in New Bern and telling the true account of the life and times of Bayard Wootten – local artist, photographer and activist. Among her successful endeavors, Wootten helped name Pepsi-Cola and created the logo for its inventor and her neighbor, Caleb Bradham.
Along with facts about Wootten and a select scene or two from his script, Anthony and guests will discuss images made by the photographer that are in the collection of Tryon Palace. These significant photographs helped establish Bayard as a major regional photographer and continue to serve as a tribute to her artistic legacy and her determination to succeed in a profession that at the time had seen little participation by women.
Join us for an exciting and engaging look at the art and life created by Bayard Wootten.
For those guests who are hard of hearing, special devices are available. Please contact us 48 hours in advance of the presentation to make arrangements.
For more information, visit www.tryonpalace.org or contact Brandon Anderson, Director of Education, at 252-639-3584 or banderson@tryonpalace.org.
Submitted by: Brandon Anderson, Director of Education, Tryon Palace