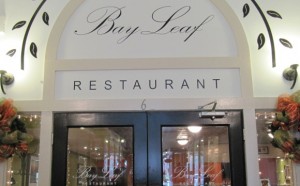 Since hearing about the new Bay Leaf Indian Restaurant, Laura Johnson and I finally had the chance to visit!
Entering the Bay Leaf, Laura and I were met by their friendly and attentive staff.
The Bay Leaf Indian Restaurant is located in the Kress Building where the Boston Deli used to be. What a difference in the atmosphere! Their décor and aroma created a clean, unique, and pleasing ambiance.
I love Indian cuisine and this was Laura's first time tasting it. We both thoroughly enjoyed their authentic buffet. Everything was delicious!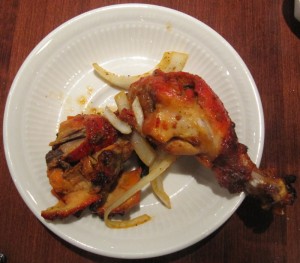 I was tempted to order off the menu as they have a large array of choices.
These are only some of their many menu items:
Appetizers: Chicken 65; Chicken or Vegetable Samosa; Chicken, Paneer or Vegetable Pakora.
Soups: Mulligtawney or Lentil.
Salads: Garden or Chef Special.
Tandoori Specialties: Chicken Malai or Fish Tikka; Chicken, Lamb Chop, or Shrimp Tandoori; Tandoori Chicken and Seekh Kabab.
Beef, Chicken, Lamb, and Seafood, and Vegetarian Specialties – numerous choices!
Special Breads like Aloo or Lachha Paratha; Cheese, Garlic Cheese, Plain, Rosemary, or Stuffed  Naan; Poori; and Tandoori Roti.
Sides: Achaar; Basmati Rice; Mango Chutney; Papadum; and Raita.
Desserts: Carrot Halwa; Gulab Jamun; Kheer; Mango Kulfi; and Ras Malai.
Beverages: Soda pop; Masala Tea; Lassi; Iced Tea; and Chai. They also have a wine bar.
A word of caution for folks who think they like it spicy (like I do). Their "hot sauce" is extremely hot! It was very good in small amounts, but don't make the same mistake as I did by soaking the Naan bread in the hot sauce!
The Bay Leaf is a terrific asset to Downtown New Bern and should have a positive impact for the businesses that are tucked away in the Kress Building.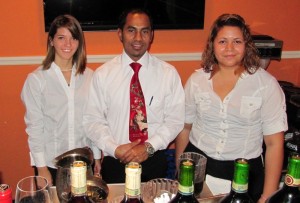 If you're looking for a special dining experience, I highly recommend that you visit the Bay Leaf Indian Restaurant at 309 Middle Street, call 252-638-5323, or check out their Facebook page.
Hours of Operation: Lunch: Monday – Saturday from 11:00am – 2:30pm; Dinner: Monday – Thursday from 5:30pm – 9:30pm and Friday – Saturday from 5:30pm – 10:00pm.
Feel free to comment below or send us an email. Don't forget to visit us on Facebook!
Wendy Card