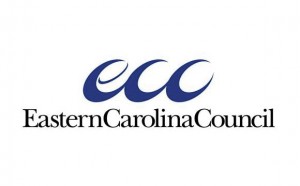 Volunteers Will Be On Hand to Assist Medicare Beneficiaries
Medicare beneficiaries in Craven County who need help enrolling into new drug plans are encouraged to attend the seventh annual Prescription Assistance Day on Friday, November 30 from 9:00 a.m. – 4:00 p.m. in the Business and Technology Building on the campus of Craven Community College. Volunteers will provide assistance to individuals who want to find the most affordable plan. It is also a good opportunity for beneficiaries to apply for Extra Help to pay for his or her drugs.
Eastern Carolina Council Area Agency on Aging (ECCAAA) and Craven County Cooperative Extension are teaming up again this year to assist Medicare beneficiaries who want to enroll in new drug plans for 2013. "Many older adults, even their grown children who want to help, still find it difficult to maneuver through Medicare," stated Tonya Cedars, ECCAAA Director, "we have great volunteers within both agencies who can make the process much easier for beneficiaries." Senior Health Insurance Information Program (SHIIP) volunteers (a program administered through Craven County Cooperative Extension) are trained to use an on-line tool from the Medicare.gov website that will generate the most affordable drug plans. Beneficiaries must make an appointment for the event and will need to bring their prescription drug information and Medicare card with them.
Some Medicare recipients with limited resources and income may also be able to get Extra Help to pay for prescription drugs. Extra Help is a federal program funded through Social Security. If an individual qualifies for Extra Help, they can receive assistance with monthly premiums, deductibles, and prescription co-payments.
Medicare beneficiaries who want to attend Prescription Assistance Day should call Craven County Cooperative Extension at 252-633-1477 to make an appointment. Medicare Part D open enrollment ends Friday, December 7, 2012.
ECCAAA is part of the national aging network established through the Older Americans Act. Our agency will advocate, plan, develop, and support a comprehensive system of quality services designed to attain and preserve the quality of life, health, and independence of older adults, individuals with disabilities, and caregivers. ECCAAA serves nine counties: Carteret, Craven, Duplin, Greene, Jones, Lenoir, Onslow, Pamlico, and Wayne.
Submitted by: Jillian Hardin, MPA, CIRS-A, Aging Specialist, Eastern Carolina Council Area Agency on Aging