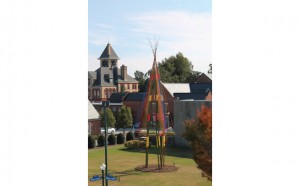 Bring your lunch and join Craven Arts Council & Gallery and Tom Grubb, the force behind the exhilarating sculpture "Morning Star" in New Bern's Sculpture Park, for a Lunch 'n' Learn on "Visualizing the Human Spirit".
The event is scheduled for Thursday, January 10, Noon at the Bank of the Arts, 317 Middle Street, New Bern.
For more information, please call the Craven Arts Council at 252-638-2577 or send an email.
Submitted by: Beverly Foster for the Craven Arts Council & Gallery