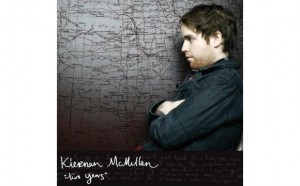 Indie/acoustic artist, Kiernan McMullan, who will be playing at The Cave in Chapel Hill on the 29th at 9pm is also coming to New Bern. He will be performing on October 30th at 8pm at the Broad Street Social Club, 411 Broad Street.
His album Two Years, recorded in Ireland, was released as a compilation of stories about the first two years he spent in the US hitchhiking from gig to gig.  Kiernan has since toured with Sheryl Crow, Colbie Caillat, Matt Kearney, Ed Sheeran, Rookie of the Year, and many others.
About Kiernan: "My parents met on a plane, so being a gypsy was always in my genes." For the last ten years, Irish-Australian artist Kiernan McMullan has made an impression around the world at sold-out shows, festivals, and touring with well-established talent.
With nothing but a plane ticket, a hiking bag and a guitar, he flew to the US and hitched and bussed from gig to gig, playing shows every other day. His most recent record, Two Years, was recorded in Ireland and tells the story of the last two years he spent in America, and follows up as his second full-length album. Kiernan is currently signed to American Cadence Records. For more information, visit his website and/or Facebook page.
Submitted by: Krystal Douglas