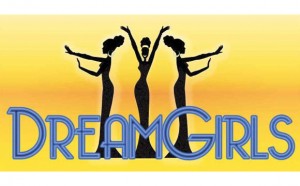 Book and Lyrics by Tom Eyer, Music by Henry Krieger
Directed by Aaron Williams, Produced by Leah Huttlinger
Show Dates: Nov. 2, 3, 9, 10, 16, 17 at 8pm, Nov. 4, 11 at 2pm
In this musical set in the fabulous sixties, we follow the Dreamettes, an all-girl singing group that dreams of stardom. But when the talented lead singer, Effie, is replaced by the less talented, but more attractive backup-singer Deena, the girls' friendship, future, and dreams are at stake. Featuring songs such as "Family" and (And I'm Telling You) "I'm Not Going", this musical will leave you dazzled.
Tickets:  $17 in advance $19 at door
$10 for students and active duty military with ID
Tickets can be purchased by calling the box office at 252-633-0567 or by ordering online at www.newberncivictheatre.org. Visit us at www.facebook.com/newberncivictheatre.org
Call 252-634-9057 for more information.
This project received support from the North Carolina Arts Council, an agency of the Department of Cultural Resources, and the National Endowment for the Arts, which believes that a great nation deserves great art.
Submitted by: Gayle Albertini, New Bern Civic Theatre, 414 Pollock Street, New Bern