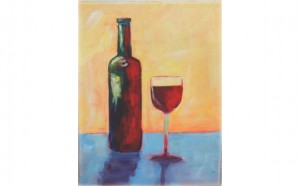 Attend special wine tasting and painting event on Saturday, November 10, from 6:30 – 9:30pm.
Bear Hands Art Factory and The Galley Store are teaming up to bring you a very special Art – Wine experience. You will enjoy tasting wonderful wines from wine regions around the world and gourmet cheeses to pair with the wines.
You will also paint your own painting of a wine glass and bottle. All for $50 per person. This unique experience will let you explore the wines of the world along with what it feels like to paint your own masterpiece. No experience needed for the painting.
We have designed it for success! Everything is included in the price. Come taste and paint with us at 219 Middle St., New Bern, 252-514-2787.
Submitted by: Chris Mathiot, Owner, Bear Hands Art Factory & Framing