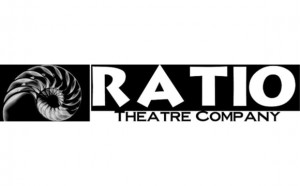 Ratio Theatre Company will open its fourth season August 24-September 2 with John Patrick Shanley's engaging and powerful drama, Doubt, A Parable, winner of the 2005 Pulitzer Prize and  Tony Award. The performances take place at the company's new venue, Cullman Performance Hall at the Tryon Palace History Center in New Bern, and is included in this year's Tryon Palace Performing Arts Series.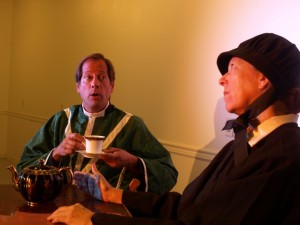 Set in 1964 at a catholic school in the Bronx run by the Sisters of Charity, this intense drama unfolds around a charismatic priest being accused of inappropriate behavior by an intuitive and truth seeking nun. The cast is comprised of four seasoned, professional actors; Michael McGinn as Father Flynn, Andrea Owens as Sister Aloysius Beauvier,  and newcomers to Ratio's stage; Abby Leffler as Sister James, and Schaquanna Simmons as Mrs. Muller. "This cast is a joy to work with." said Director Joey Infinito, who is also Artistic Director of the company "They are able to bring every subtlety and emotional nuance of their characters to life. They understand that Shanley's piece is not as simplistic as its title '…A Parable' infers, or its synopsis might, at first, suggest."
John Patrick Shanley was born in 1959, in the Bronx Area of New York City. He was raised Catholic, and many of the themes and ideas of Doubt were born from Shanley's own education at the hands of Sisters of Charity. "There was a quality of certainty being exercised around me," he reports, "something in me was answering with something that felt very powerful called, "doubt." Doubt A Parable received the 2005 Pulitzer Prize for drama, the "Best New Play" award from the New York Drama Critics Circle, The Obie award and the Tony award. He has written 23 plays, including Danny and the Deep Blue Sea (1983), The Big Funk (1990) and Cellini (2001). He has also written several screenplays, including Moonstruck (1987) which won him an Oscar for Best Writing as well as the the screenplay, "Doubt" which hit theaters at the end of 2008 starring Meryl Streep and Philip Seymour Hoffman, and earned Shanley an Academy Award and  Golden Globe nomination for Best Screenplay.
Tickets for Doubt a Parable can be purchased in advance by calling Ratio Theatre Company (252) 626-0358 or by purchasing online: www.ratiotheatre.org or in person at Ratio's box office located in their new offices at 901 Pollock St. New Bern. Hours: Monday-Friday 10 a.m. – 6:00 p.m. and Saturdays 11:00 a.m. – 4:00 p.m. Ratio Theatre Company is a 501(c) (3) non-profit professional theatre company.
Submitted by: Andrea Owens, Ratio Theatre Company