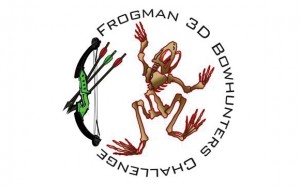 August 18th at 555 Grants Creek Rd in Jacksonville from 8am – 7pm
The Frogman 3D Bowhunters Challenge is an event that honors the life and wish of Chris Campbell. In keeping Chris' wish alive to support Wounded Warriors and in an effort to support the Navy SEAL Foundation for their undying support to the families, all proceeds will go to these two great organizations. Members of the Campbell family created this event not only to bring awareness to Chris'wish but also felt the event was a reflection of Chris' passion for the outdoors and his interest in bowhunting. The National Wild Turkey Federation and Lejeune Archery are partnering with us to help this event be a success and to hopefully make this an annual event.
This event is for beginning and experienced individuals who have an interest in archery/bowhunting. There will be 22 3D Targets; each target will be in memory of Chris' and his 21 teammates who were also killed that day plus a special novelty shoot target that will honor Bart the dog. Businesses and individual have sponsored each target.
We will also be holding a special Poker Run that will end at the main event. All proceeds will also go to WWP and Navy SEAL Foundation.
Bowhunters Challenge info:
–       Lejeune Archery is running event
–       Open registration 9:00AM – 2:30PM
–       Scorecards turned in by 6:00PM
–       Down East Archery Coalition Rules Apply
–       Class
Men's & Ladies Open, Men's & Ladies Bowhunter & Traditional $20 with BBQ meal included
Youth (12-16) & Cub (9-12) $10 – BBQ meal included
Peewee (<9) Free shooting, BBQ meal NOT included
Trophy will be awarded to top 3 finishers in each class
Poker Run info:
–       Registration 10am – 11am at Carolina Ale House
–       Registration Fee:$20 Rider / $15 Passenger includes BBQ plate and commemorative poker chip in memory of Chris Campbell
–       Best hand wins $100
–       Ride ends at Frogman 3D Bowhunters Challenge
–       Last bike 4PM
Other activities that will take place at event:
–       Fishing tournament for kids from 8am – 9:00am and then open fishing to kids all day at the Campbell's private pond. Poles and bait will be provided by NC Wildlife Federation
–       BBQ Plates for $8 with food supplied by Murphy-Brown, Carolina Ale House, Lendy's and Flounders
–       Silent Auction and raffle that starts at 9:00 AM and goes until 6PM. Some of the items….
Signed guitar donated by Ted Nugent
Custom Turkey Call by Steve Turpin
Engraved Echo Call
32 in TV
Hunting art
Knives
Fishing Poles and equipment
Deer Stand
–       Kids BB shoot
–       Kids Archery area ran by NC Wildlife Federation
–       Kids games and bounce house
–       Dunk Tank
–       Two Novelty shoots – Winner for one wins a 3D Target and the other wins ½ of the raffle money for that shoot.
–       DJ all day
–       Closing ceremony and awards presented at 6:30pm
For more information, visit: www.facebook.com/frogmanbowhunterschallenge.
If you are interested in sponsoring or donating items contact Le Campbell at 787-2849
Submitted by: Terri Campbell