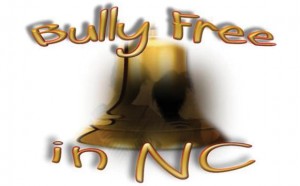 The C. L. King Group Inc., a youth advocacy organization, will conduct the first ever Eastern Carolina Bullying Summit called Bully Free in NC!
Visit their Youtube Channel to watch the video: http://youtu.be/1SHn5xG3a7w.
This 40 county event will be held in New Bern, NC, at the Riverfront Convention Center on October 4, 2012 from 9am until 4pm.
The Eastern Carolina Bullying Summit will feature in-depth training sessions by four qualified youth professionals from Eastern Carolina. The topics will include the following: gang membership and bullying by Detective Shelton Brown from the New Bern Police Department, the role of the faith community in reducing bullying by Pastor Linster Strayhorn III from United Missionary Baptist Church, school system interventions by Debbie Kirkman from Craven County Schools, and parental challenges and strategies by Amanda Goodman from WNCT Channel 9. Additionally, our keynote speakers will be Dr. Annette Brown, Assistant Superintendent for curriculum in Craven County Schools, and Mr. C.L. King, Youth Motivational Speaker.
Submitted by: Christopher King, C. L. King Group Inc.