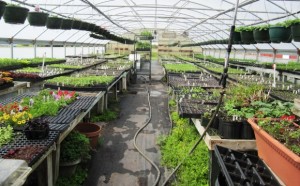 The Craven County Extension Office and Master Gardener Volunteers have established a Help Desk on Thursday mornings at the Craven County Extension Office. Master Gardeners are available from 9am – noon to answer gardening questions, examine plant or disease samples, provide current, research-based advice from the County Extension Office, and provide relevant publications free of charge.
A wide array of resources are available on-site for researching horticultural questions, and unresolved questions can be passed along to senior Master Gardeners, Extension agents, or other specialists. Soil sample kits are also available, along with information on how to submit samples for free analysis.
The Help Desk is located at the Craven County Agricultural Building, 300 Industrial Drive, New Bern; phone 252-633-1477. Walk-in, phone in, or email your garden questions to the Extension Office.
Submitted by: Mickey Miller