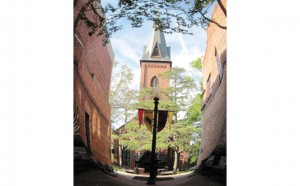 Listen to audio by Laura Johnson:
Here's some of the new Businesses and Non-Profits:
Fudge That!™, 303 Metcalf St., 514-7018
Kiddo's Ice Cream Shoppe, 817 Airport Rd., 364-0416
Froyo 101 Frozen Yogurt experience, 2031 S. Glenburnie Rd., 638-8881
New Bern Mud Volleyball, email: newbernmudvolleyball@gmail.com;
Bear City Fudge Company and Ali Smith Cake Design open second location at 2122 Trent Rd., 633-3144
Sweet Mamas Ice Cream Treats, Union Point Park, find them on Facebook at SweetMamasIceCreamTreats
JoS. A. Bank, 2067 S. Glenburnie Rd., 635-1014
Bear Town Adventure Company Bike and Kayak Rentals, 230 Middle St., 288-7714
N to it for U Nutrition, 104 Market Street, 288-5619
Captain Bly's Shipwreck Cove Amusement Park, 4605 Hwy 70 E., 252-636-2683
This is a list of some businesses that have recently opened and we are working on another article to be published within the next week or so. Please let us know if you are aware of any new businesses and non-profits.
Stay posted for updates on new businesses and non-profit updates!
Tell us what you think by commenting below or sending us an email. Visit New Bern Now's Facebook page to keep up with the latest happenings!
Thank you!
Wendy Card