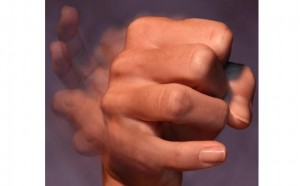 The New Bern Chapter of the Hearing Loss Association of America will meet on June 26 at 11 a.m. at 1325 McCarthy Court Independent living apartments.
Linda Lund, RN, working with the Geriatric/Adult Mental Health Specialty Team with East Carolina Behavioral Health will speak on Anxiety & Depression which is a big issue for older adults with limited hearing, sight or mobility. This should be very interesting. Perhaps you have met Linda, a pretty young blond who has come to at least our last 2 meetings.
Any old hearing aids to be recycled can be given to Earl Harper Apt 35 or at meetings.  We now have several to be mailed off soon for recycling. Thanks to those of you who donated. Another of our members is happy to have received their CaptionCall telephone.
We welcome the several new people who came in May & hope you will join us for fellowship, coffee and new information.
We will have a 50/50 raffle.
Our July meeting is scheduled for 11 a.m. on Tuesday July 24th at 1325 McCarthy Independent Living Apartments to hear Scarlett Gibbs Hall speak. Her first topic will explain the variety of hearing aids on the market from which we can choose. She'll give us a description of each as new technology now offers several types. This is not a commercial. Secondly she will discuss what to consider when you want to obtain services for repair or upkeep of your hearing aids.
Again we will have the 50/50 raffle.
If there are any questions, please call Althea Uhlig at 252-633-9471.
Submitted by: Althea Uhlig