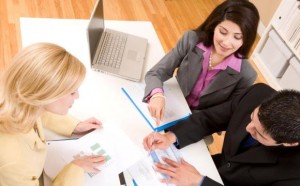 Listen to "Radio Laura" Johnson's community segment aired on WNOS 105.9FM and 1450AM:
NC REAL Entrepreneurship gives participants opportunities to develop skills which increase their likelihood of success as entrepreneurs and  which better equip them for life and the world of work, regardless of their ultimate career choices. These skills include Life Skills, Opportunity Identification, Evaluation, Opportunity Realization, Entrepreneurship, Legal Requirements and Business Plan Writing.
24306NC REAL Entrepreneurship   Aug 21- Oct 30 (T)   $65 5:30 pm-8:30 pm Brock 100
24307NC REAL Entrepreneurship   Aug 23-Nov 1 (TH) $65  5:30 pm-8:30 pm Havelock
Register online at www.cravencc.edu/sbc  or call Cindy Blot 252-638-1166
Business Success Workshops
The Small Business Center offers a variety of one day workshops. All are fully funded and available at no charge.
24291 Networking                            Sept 5    (W)     1:00-4:00 p.m.  Brock 100
24292 Networking                            Sept 5    (W)     5:30-8:30 pm Havelock Campus
24293 Email Marketing                   Sept 12  (W)    5:30-8:30 p.m. Brock 100
24241 Government  Contracting Sept. 12 (W)    9:00 am-1:00 pm Havelock Campus
 Business Safety-OSHA
A must for every business owner or personnel responsible for OSHA rules and regulations.
24243  OSHA Safety for Small Business Sept 26 (W) 5:30 p.m-7:30 p.m. Brock 100
REGISTER
Register online at www.cravencc.edu/sbc  or call Cindy Blot 252-638-1166
Submitted by: Cindy Blot, Small Business Center, Craven Community College