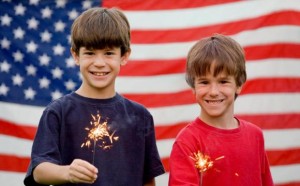 Join them on for 4th of July Independence Day Festivities:
On Wednesday July 4th, from 7:00pm-9:30pm, join the Lookout Lady for New Bern's most spectacular water-view of the 4th of July Fireworks. Enjoy a fully narrated Sunset Cruise, ending with the beautiful fireworks display from Lawson Creek Park as nighttime nears. Sit back and enjoy the show Lookout Lady style.
Call now for reservations, 252-728-7827 or visit: www.tournewbern.com
They are also hosting a 4th of July Independence Day Festivities in Morehead City:
On Tuesday, July 3rd, from 7:00pm – 9:00pm, join them for an all-American Red, White and Blue BBQ Dinner Buffet. Enjoy a relaxing Sunset Cruise while enjoying a mouth watering menu including Down East Style BBQ, BBQ Baked Chicken, Crisp Tossed Salad wth Plum Tomatoes and House Dressing, Hush Puppies, Homemade Coleslaw, Baked Beans, Dinner Rolls, Dessert, Tea & Coffee.
On Wednesday, July 4th, at 7:30pm, they will embark on a spectacular water view fireworks display on the Morehead City Waterfront. You won't want to miss the area's longest and most elaborate display from the best seat on the water! Enjoy a beautiful scenic and narrated tour on the cruise from Beaufort to Morehead City. They have a full snack bar available, so sit back and enjoy the show Crystal Coast Lady style. Call 252-728-8687 or 252-728-7827 for more information.
Parking is available inside Lawson Creek Park, but also at Temple Baptist Church (1500 Kingdom Way) and Dayspring Ministries (their PARKING lot is at the corner of Broad Street and First Street, the church sits at the corner of Pollock & First).
We will also offer shuttle service to and from Lawson Creek Park from both churches. Shuttle service will begin at 3:30 p.m. and end at approximately 10 p.m.
Submitted by: Christie Seiler, Lookout Lady/Crystal Coast Lady