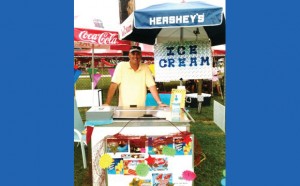 Special thanks to Al Becker for using our new "submission form" to tell us about his new business, Sweet Mamas Ice Cream Treats!
"We are located in Union Point Park Enhancing your downtown park experience! Picnic, stroll, bike, feed the ducks or "just sit and enjoy the beautiful view! We sell ice cream and frozen treats along with cold beverages. Get to the park today and refresh your mind and soul!" – Al Becker
Visit their facebook page to find out more: https://www.facebook.com/SweetMamasIceCreamTreats.
Tell us what you think by commenting below or sending us an email.
Wendy Card