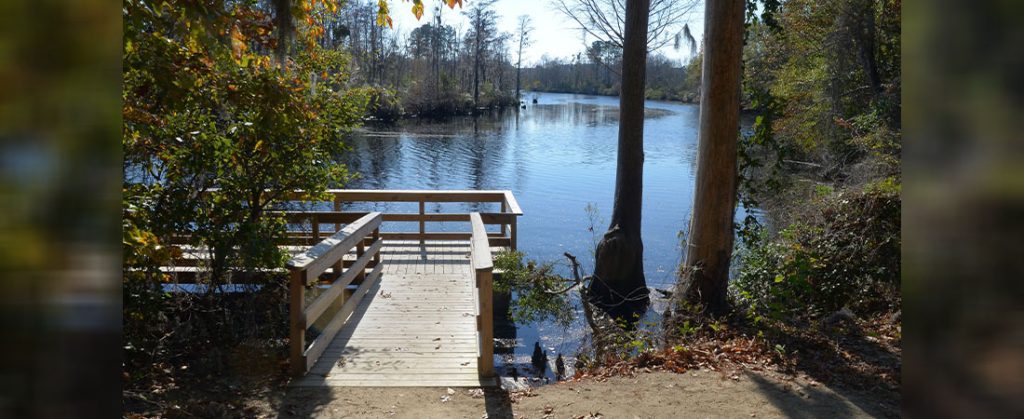 State funds from two separate grant programs will bring much needed upgrades and improvements to one of Craven County's most popular parks. 
During their November 6 meeting, the Craven County Board of Commissioners voted to accept grant funding from the NC Community Conservation Assistance Program to address erosion problems near Brices Creek and the Congleton Shelter at Creekside Park.
Parks and Recreation Director Billy Wilkes said the area to the right of the shelter that runs down to the dock overlooking Brices Creek is one of the most heavily affected areas "where there's a bunch of washout and a bunch of erosion." 
Wilkes noted that the area hosts approximately 150 shelter reservations each year for events ranging from birthday parties to graduations, kayak classes and weddings. The area also has a playground, a disc golf course and Bocce courts, which are home to groups including Special Olympics, Senior Games and New Bern Bocce.
Wilkes said that while there have been several attempts to secure the area from erosion, it has become apparent that there needs to be a more permanent solution. 
"It's a great deal of activity that happens there pretty much every day of the week and certainly on weekends at our shelters," he commented. "Because so many folks are using this area it's been a point of contention and trying to figure a way to do this was one of the big projects we wanted to accomplish in the next year or so."
Wilkes said after learning about the NC Community Conservation Assistance Program and the availability of potential funding, Parks and Recreation staff began working with Planning and Inspections, Soil Conversation, the County Engineer, and Cooperative Extension in devising a plan to both divert water to a more suitable site and add critical area plantings to discourage run-off.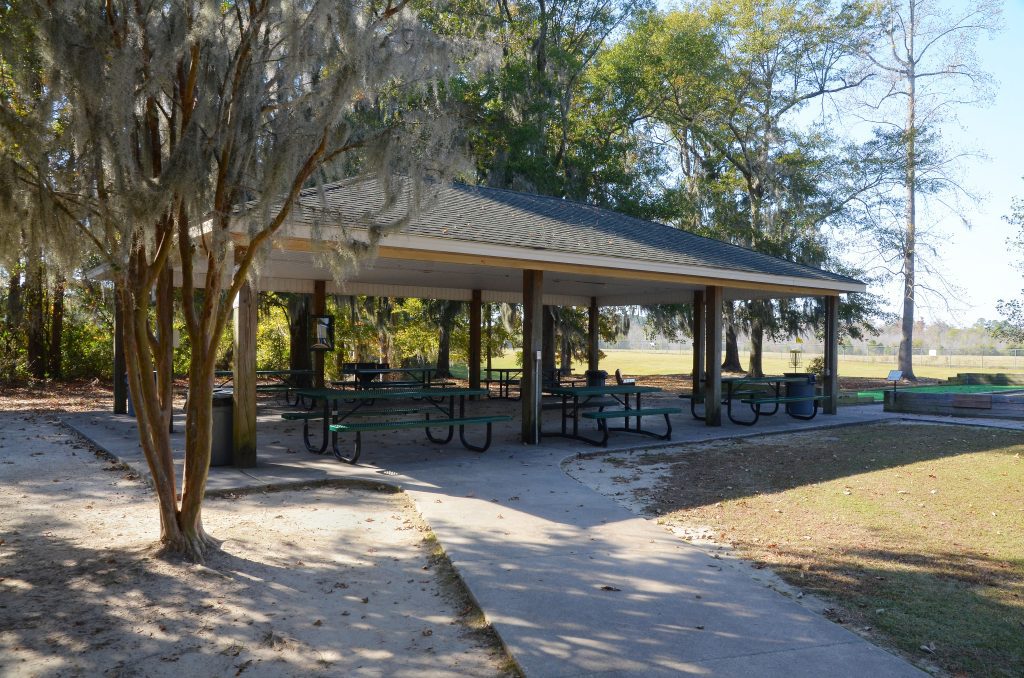 According to Chad Strawn, director of Planning and Inspections, the steps to the right of the shelter that lead down to Brices Creek will be removed to prevent water from channeling in that direction and a diversion swell will be added to intercept water and redirect it into a grassy area beside the creek.
Wilkes said the total cost of the project is $14,175, which includes $11,675 for the contractor to divert the water and $2,500 for the plantings. The Conservation Assistance Program will provide 75% of the funding, while Craven County will be responsible for 25% of costs, which can be either in kind work or $3,544 in a monetary match.
Wilkes said the project has already accumulated 50 hours of work between Strawn's staff and the other county agencies involved.
"I really believe when it's all said and done, we'll get really close if not all the way to the $3,544," Wilkes said.
With the County Commissioners formally accepting the NC Community Conservation Program grant the state can now officially approve the diversion plan, Wilkes said.
"We really want to proceed with this and have it ready for the spring, if at all possible," he told the board.
Commissioners also approved a budget amendment for a Craven County Community Foundation Grant in the amount of $3,500. The funds will go towards the purchase of two new handicap accessible tables for the Congleton Shelter, which will replace two of the shelter's original six tables.
The new tables will provide Special Olympics athletes and other visitors with mobility challenges with a place to more easily enjoy lunch, Wilkes noted. 
By Todd Wetherington, co-editor. Send an email with questions or comments.