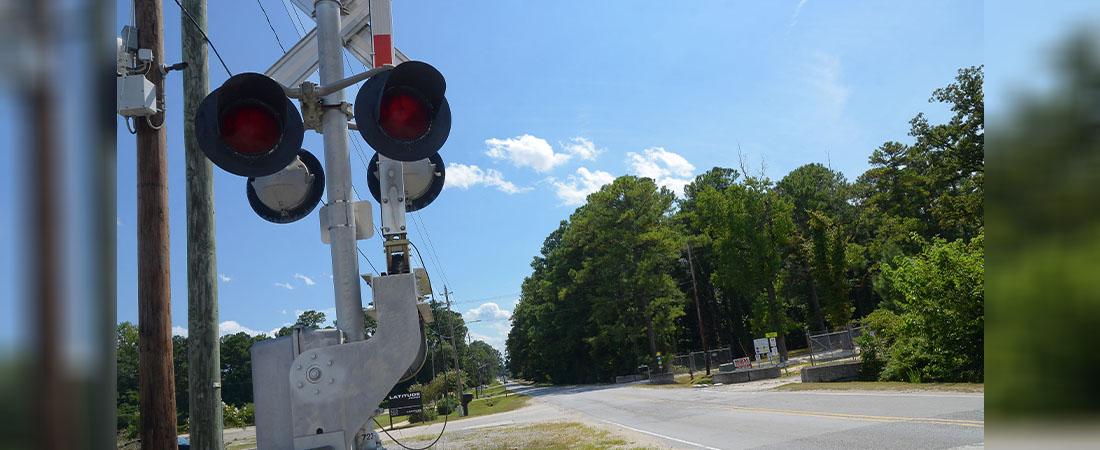 More than $1million in funding for a project to widen and upgrade Racetrack Road was greenlighted by the New Bern Board of Aldermen Tuesday. 
The board voted unanimously to approve a contract for $1,003,703 with Barnhill Contracting Company for the project. The funds will come from American Rescue Plan money allocated to Alderman Johnnie Ray Kinsey for use in Ward 4.
The Racetrack Road upgrades have been in the planning stages since a feasibility study was conducted in 2020 to evaluate improvements to enhance safety for pedestrians, bicyclists, and motorists on the roadway between Elizabeth Avenue and Neuse Boulevard. 
George Chiles, director of Public Works, said the project will widen by six feet the stretch of Racetrack Road from Elizabeth Avenue north to the railroad crossing. Chiles said the roadway in that section will expand from 22 feet to 28 feet. 
While the entire roadway will be widened, Chiles said the two travel lanes will actually be narrowed from 11 feet to 10 feet to accommodate slower vehicle speeds and allow for a wider paved shoulder for pedestrians.
The remaining roadway from the railroad tracks north to Neuse Boulevard will be resurfaced but not widened, he explained.
"We realize that we have school bus activity on that road that will need to pass so we do want to keep the traffic speed to a minimum with the narrower lanes," Chiles said. 
According to Chiles, the project will also include a drainage crossing upgrade that will replace an existing single 36″ culvert with two 36″ culverts. The single culvert was identified in a 2019 Elizabeth Avenue-Weatherstone Park Apartment Complex Drainage Study as undersized. 
Chiles said the traffic control situation and road closures during the work period will be discussed once a starting date for the project has been confirmed. He said there may be a full closure of Elizabeth Avenue during the culvert work. 
"We've got some sections we're going to have to work around. Fortunately they're further north of all the residential (areas) so we can divert traffic into other areas when we get to that point," Chiles said. "Hopefully they'll be shortened closures."
The Racetrack Road plan was one of seven different options the board was presented with in 2020 by Vaughn and Melton Consulting Engineers of New Bern, which was contracted by the City to conduct a feasibility study for widening and possibly adding sidewalks to the road. The plans, which ranged in cost from $300,000 to $1.7 million, included options for simply maintaining and repaving the existing 22-foot roadway up to adding a five-foot shoulder with sidewalks.
 The study found that the pavement is failing in travel lanes and along the paved shoulders in some places along Racetrack Road.
According to information provided by Vaughn and Melton, Racetrack Road first showed up on county roadmaps in 1936 as a graded road that connected US 70, which is now Neuse Boulevard, to US 17, the current day Trent Road. In 1962 it was listed as a paved road for the first time. In February 1986 the City of New Bern requested that the speed limit on Racetrack Road be reduced to 35 mph and in 1995 the city took over maintenance of the road.
By Todd Wetherington, co-editor. Send an email with questions or comments.