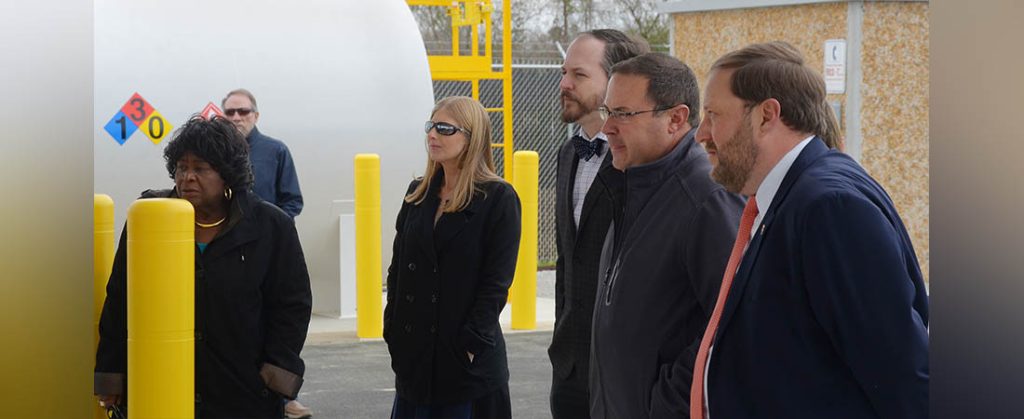 Craven County held an official ribbon cutting ceremony on March 20 for the opening of a new consolidated fuel station for county vehicles.
Located at 1080 Clarks Road adjacent to the Craven County Judicial Center, the Craven County Fueling Site will serve the county's vehicle fleet and provide a reserve fuel source in the event of a gas shortage, hurricane or other unforeseen problem, according to County Manager Jack Veit.
The $1.3 million project was designed by JF Petroleum Group, a national company that specializes in fuel handling systems.
Zach Chenoweth, assistant facilities director, said the state of the art fueling site will be in operation 24 hours a day, seven days a week with 24,000 gallons of fuel available and eight pumps accessible at one time. He said the facility has already received one delivery of fuel and currently holds 6,000 gallons while testing is underway.
Chenoweth stressed that security will be a priority at the site.
"This will be a fully secured facility with cameras," he said. "And we'll have a 20 kilowatt generator so we'll never go down."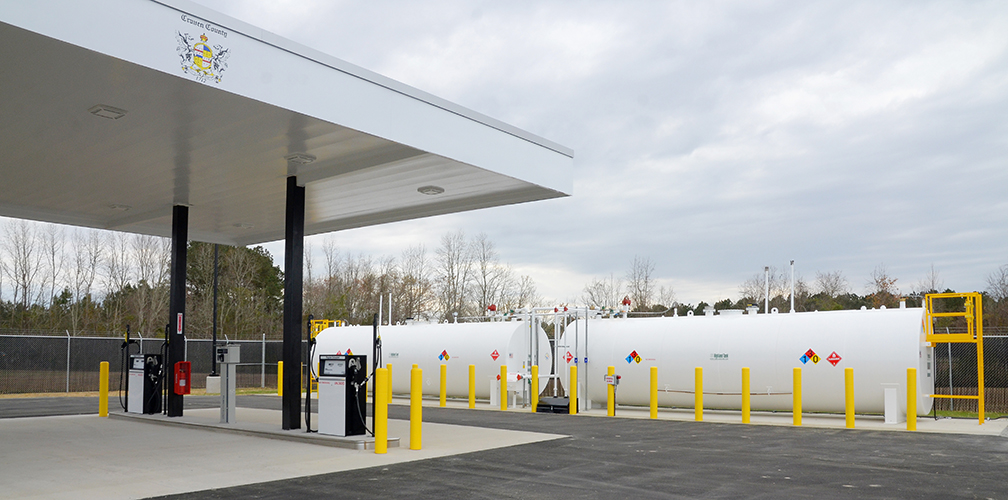 Assistant County Manager Gene Hodges said the site will hold approximately a month's worth of fuel for the county's various operations. He said the county would procure non-ethanol fuel which should help its vehicles run longer.
The county currently has 324 active vehicles or pieces of equipment that will utilize the site.
"Our goal will be to keep a month's worth of gasoline on hand for whenever we need it," he commented.
Hodges said the county witnessed the impact of a fuel shortage in 2021, when the Colonial Pipeline suffered a ransomware attack that impacted its delivery of fuel to the Southeastern U.S.
"We were having to fuel offsite and pay rack rates for weeks. By us maintaining our own control and our own supply here, we should be able to mitigate a lot of those problems in the future," he said.
By Todd Wetherington, co-editor. Send an email with questions or comments.