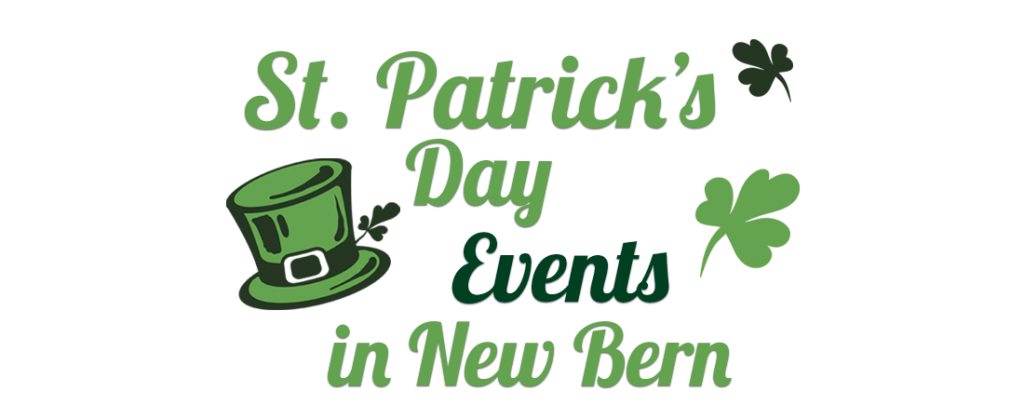 Are you looking for something fun to do to celebrate St. Patrick's Day in New Bern? 
Here are some of the planned events and happenings:
Friday, March 17th
• St. Patrick's Day Story Time & Crafts, 1:45 p.m. – 2:45 p.m. at Slocum Village Community Center 102 Bern Street Havelock (Military ID required)
• St. Patrick's Day Dinner (Corn Beef & Cabbage with shepherd's pie), 5 p.m. at VFW Post 2514, 3850 Butler Road.
• St. Patrick's Day Karaoke, Potluck & Cake, 6 p.m. at The Garage, 1209 US Hwy 70
• St. Patrick's Day PARTY with Bridge Atlantic, 7 p.m. at Tap That, 901 Pollock St.
• Milligan's St. Patrick's Day Party, 3 p.m. at Mickey Milligan's Billiards, 3411 Trent Rd.
Saturday, March 18th
• St. Patrick's Day Pub Crawl, Downtown New Bern
• NXW St. Patty's Massacre Wrestling Event, 7 p.m. – 10 p.m. at Craven County Fairgrounds, 3700 US Hwy 70
Let us know if you are aware of an event we may have missed, and we will add them to the list.