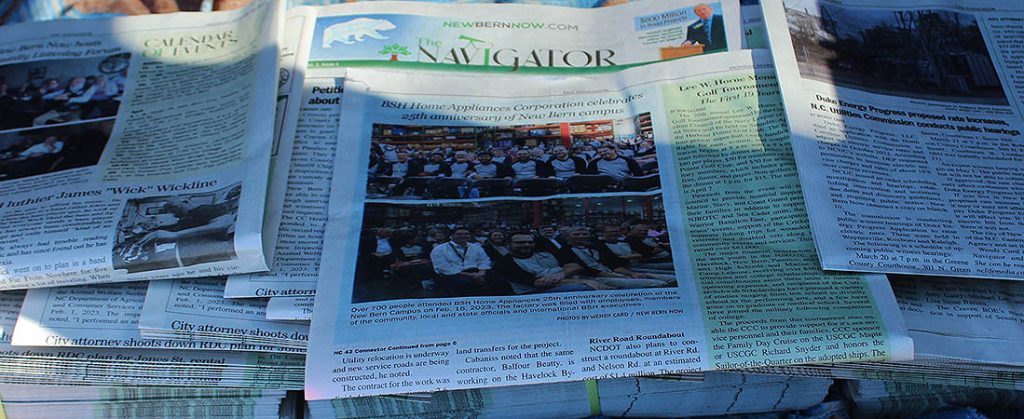 New Bern Now is committed to delivering the most diverse, in-depth news coverage available in our area, but we can't do it alone. NBN's local news initiative depends on your support.
For the first time in 14 years, New Bern Now has a three-person newsroom. Although NewBernNow.com is a digital first operation, we've noticed a growing need for a print newspaper, so we decided to publish one. The Navigator newspaper hit the streets on Dec. 16. At the time, I didn't have a team.
Todd and Becky Wetherington joined me as freelancers with hopes to form a future partnership. Nicole Kirch provides updates on school sports.
The second newspaper was printed on March 20. The e-Edition is available here. Distribution Director Laura Johnson and a few volunteers are delivering it.
If you like what you see, consider making a monthly or one-time contribution or send a check to NC Life Media, LLC, P.O. Box 13614, New Bern, NC, 25861.
Consider working with us as reporters, graphic artists, writers, photographers, members of the Podsquad (video/audio/local radio show) and researchers.
Special thanks to everyone who has taken this journey with us and supported us along the way.
By Wendy Card, co-editor. Send an email with comments or questions.