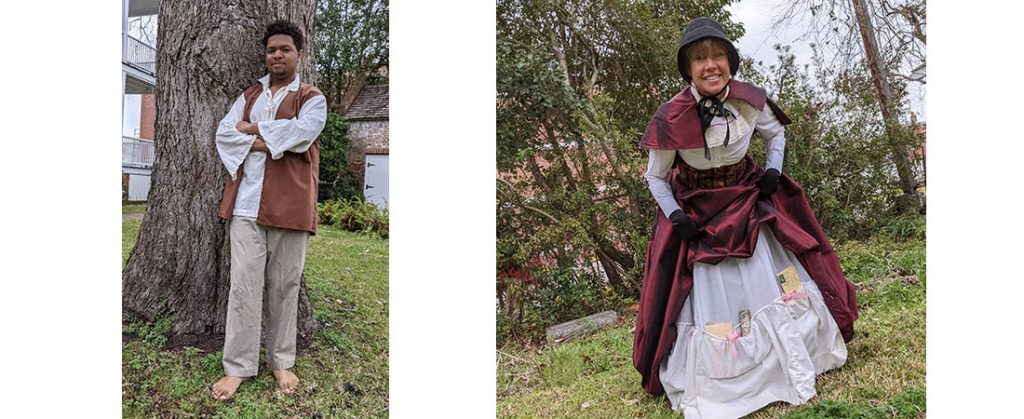 The New Bern Historical Society invites you to an exciting storytelling event, the Hallowed Ground Lantern Tour, March 23, 24 and 25 from 6 -9 p.m.
The New Bern Battlefield Park, site of the first Battle of New Bern, is host to this intriguing event. The tour takes you on a 60-minute guided, lantern-lit walk through the wooded battlefield trails, where spirits of real characters from New Bern's past will share their very human and inspiring stories of courage and conviction.
You will hear from the family members of men hung without a trial for alleged desertion . . .a women disguised as a man to fight alongside her husband . . . a tale of two friends who find themselves on opposing sides. . . a skilled nurse who also happened to be a spy . . . and more. End your evening with songs and stories about the Underground Railroad in the tent.
Historical Society Executive Director, Mickey Miller is excited about this compelling storytelling event. "We introduced this event during the pandemic and it was so popular we knew we had to repeat it. This is not a program about the war or a battlefield tour – it's about the human side of folks who found themselves caught in the conflict. It showcases the talent of our local actors and the hallowed ground of New Bern Battlefield Park." These are poignant and gripping tales from civilians, formerly-enslaved persons, and combatants, who happened to find themselves in a country at war. Their narratives are largely based on letters, diaries, and contemporaneous accounts.
Pre-paid reservations are required with specific day & arrival time. Tickets are $16 for Historical Society adult members, $20 adult non-members, and $16 for students and active-duty military. Space is limited. Reservations are available at NewBernHistorical.org/tickets . Not suitable for children under 7 or those with difficulty walking.
The mission of the New Bern Historical Society is to celebrate and promote New Bern and its heritage through events and education. Offices are in the historic Attmore-Oliver House at 511 Broad Street in New Bern. For more information, call 252-638-8558.
Submitted by Kathy Morrison