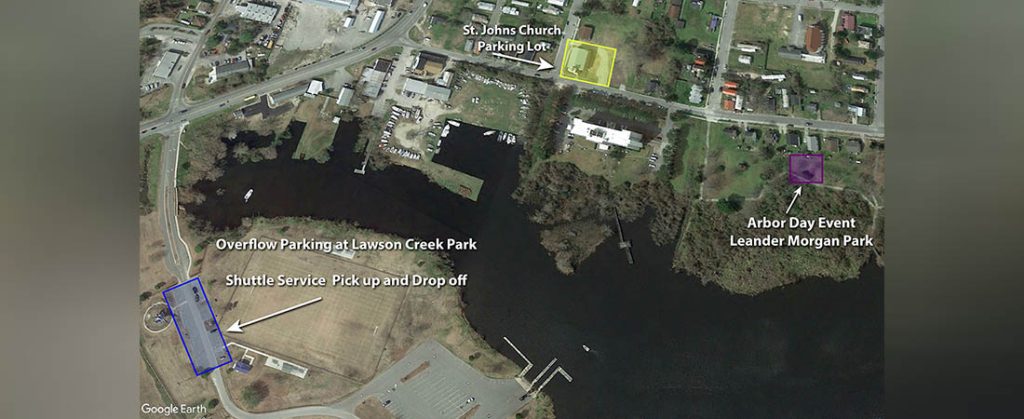 New Bern Parks and Recreation is pleased to announce our upcoming Arbor Day celebration on March 17, 2023, at 11 a.m. This event will be held at Leander Morgan Park, 925 Walt Bellamy Drive.
The event will include a ceremonial tree planting, guest speakers, refreshments, and free sapling giveaways of Eastern Redbud and Bald Cypress trees while supplies last.
2022 marked the 27th year the Arbor Day Foundation has awarded the City of New Bern the Tree City USA designation. New Bern is one of 83 cities and towns in North Carolina and one of over 3,600 in the nation to receive the Tree City USA recognition.
To receive this recognition, the city must accomplish four criteria each year:
A Tree Board or City Department responsible for caring for and managing the community's trees.
A Public Tree Ordinance, which establishes policies for managing street and park trees.
A Community Forestry Program with an annual budget of at least $2 per capita.
An annual Arbor Day Observance and Proclamation to celebrate trees and the many benefits they provide.
If you're planning on attending the event, there are several optional parking locations:
St. John's Church parking lot, 1130 Walt Bellamy Drive
Street parking along Walt Bellamy Drive
Accessible parking spaces will be available in the parking lot located at the end of Liberty Street.
Overflow parking will be available at Lawson Creek Park, 1309 Country Club Drive. City of New Bern Parks and Recreation will offer shuttle service to and from Lawson Creek Park to Leander Morgan Park from 10 a.m. until 1 p.m.
A detailed map of event and parking locations can be found by clicking here or by visiting the Parks and Recreation page on the City of New Bern website and clicking on Arbor Day Celebration in the Special Events section.
This event is free and open to the public. Join us to celebrate our Tree City USA recognition and Arbor Day on March 17 at Leander Morgan Park.
By Kari Warren