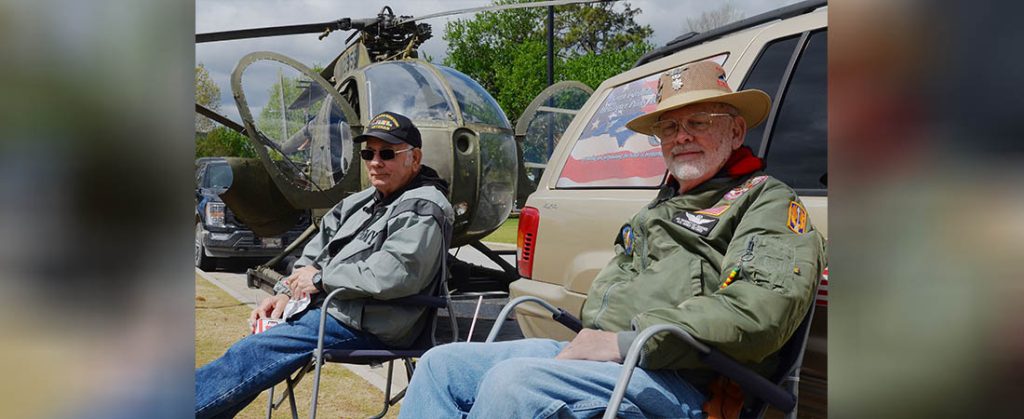 Ed Hughes, an Army veteran who served in the Vietnam War, knows that real combat is far different than what's all too often portrayed in movies.
"Yeah, I want to see Arnold Schwarzenegger actually fly a UH-1 with a handheld rocket on the left side and his body hanging out of the aircraft door. It ain't going to happen," said Hughes, laughing.
Sitting in front of a trailer carrying a Hughes OH-6 Cayuse helicopter with his friend and fellow Army veteran Danny Elzie, Hughes was on hand for Wednesday's Vietnam War Veterans Day recognition event at Union Point Park. Sponsored by the Vietnam Veterans of America, Chapter 886, the local celebration of the nationally recognized day is now in its second year.
March 29 was chosen as the day to honor Vietnam veterans across the country in remembrance of the United States Military Assistance Command, Vietnam being disestablished on that date in 1973. It also recognizes the day the last U.S. combat troops departed Vietnam.
Hughes, who served one year in Vietnam, is a member of the Vietnam Helicopters Pilot Association. Like both himself and Elzie, Hughes said the helicopter on display Wednesday, better known as a Loach, also served time in the war.
"All of the aircraft that belong to the Vietnam Helicopter Pilots Association were in Vietnam, just like all of the pilots," he said.
Hughes said the purpose of the VHPA is to educate people on what the Army aviators and helicopters did in Vietnam, a task that he says has become increasingly hard as memories of the war fade.
"I just got through talking to high school students at Havelock, New Bern High and West Craven. Out of those eight or nine classes, maybe ten of them even knew there was a Vietnam War," Hughes said. "They have no clue, most of them."
Hughes said that lack of historical knowledge can lead to a skewed perspective of the role members of the armed forces played in the Vietnam War.
"They don't understand what the United States has done in the past or why they did it and they don't understand the results," Hughes commented. "Now that it's been 50 years ago, they need to find out all the things we did over there that were good, all the hospitals we built, the orphanages we built. And then the special forces medics who would go out in the field in bad guy territory and save kids' lives."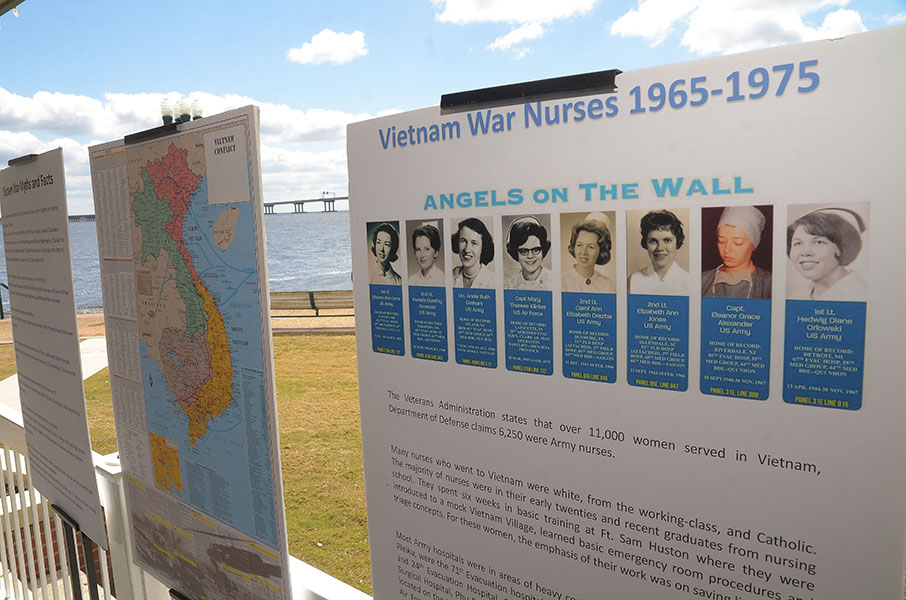 The Union Point Vietnam Veterans Day recognition featured displays beneath the gazebo that included a 3-by-13-foot photorama banner depicting the "Wall that Heals" Vietnam War Memorial. Other displays included information panels explaining the service of the Vietnam War nurses, and a combat map showing where major battles took place during the war.
Another panel, titled "Vietnam War Myths and Facts" listed common misconceptions such as "Most Vietnam veterans were drafted," and "The fighting in Vietnam was not as intense as in World War II."
According to Darrel Dennis, an Air Force veteran who served in Vietnam from 1971-72, Vietnam War Veterans Day can help clarify and preserve the reality of the war for future generations.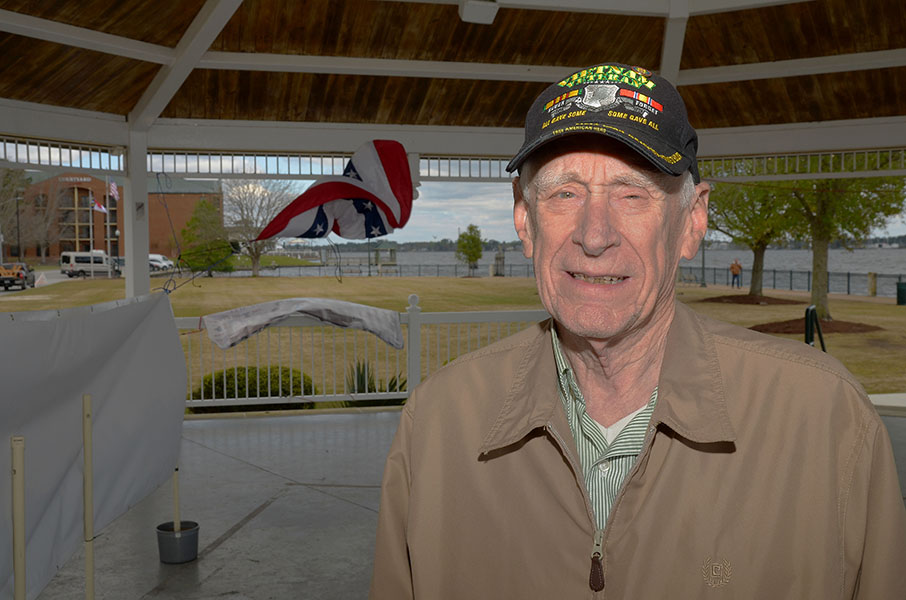 "That's the biggest thing we have to do, is let younger people see what we did," he said. "There's a lot of things that are misconceptions, like why we were there."
Why he didn't experience any of the protests of returning soldiers that were prevalent at the time, Dennis recalled the war years as ones of division among Americans.
"The younger people, it's just what they've read or heard from other people," he said. "There's too much politics in the whole thing as to what you read now and what it really was. People were very divided."
By Todd Wetherington, co-editor. Send an email with questions or comments.