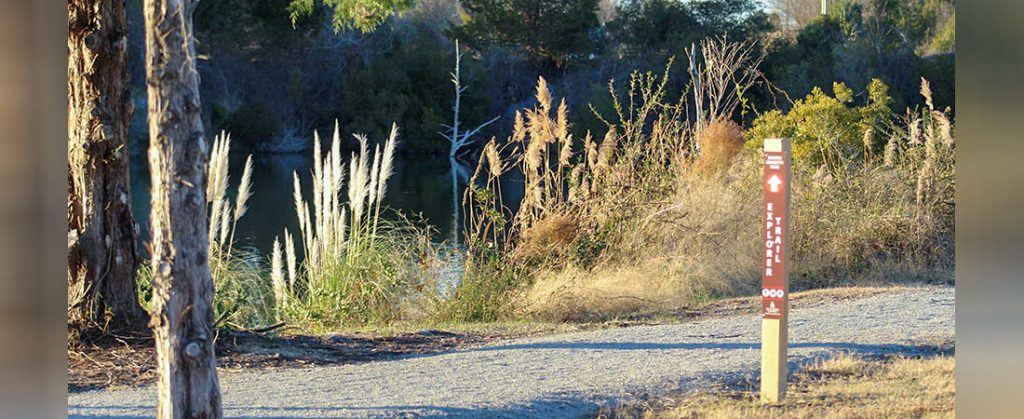 Around Town
The City of New Bern Parks and Recreation will host their fifth annual New Year's Eve Block Party on Dec. 31. Festivities will kick off at 5:30 p.m. at the intersection of Pollock and Craven Streets. There will be a bear cub drop at 9 p.m. for the kids, and the City Hall bear drop at midnight. This is a rain or shine event.
Before you put your Christmas tree on the curb, think about re-purposing it. The New Bern Band Club Band Boosters is hosting their Sand Dune Tree Restoration Fundraiser thru Jan. 31, 2023. They'll pick up your natural Christmas tree and take it to the beach for $20. According to their website, proceeds will go towards purchasing new instruments and future competitions.
Events
29: Kwanzaa Celebration, 5 p.m., New Bern-Craven County Public Library, 400 Johnson St.
31: Kitten Adoption Event, 10 a.m. – 2 p.m., PetSmart, 3007 Dr. MLK Blvd.
31: Celebrate the 2762 Karen New Year with the Karen Community of New Bern on Saturday from 10:30 a.m. – 3:30 p.m. at St. Paul Catholic Church.
31: New Years Eve Party at River Brew Wine and Creamery, 6 – 8 p.m., 36 Shoreline Dr.
31: New Year's Eve with the Bears, 7 – 11 p.m., Elks Lodge, 1175 Pinetree Dr.
1: Christmas Lessons and Carols, 10 a.m., Christ Church, 320 Pollock St.
Entertainment and Music
Thursday
Karaoke at The Garage, 1209 Hwy 70 E.
Friday
Tommy Duzan at  BrÜtopia, 1201 Hwy 70 E.
Paul Picard at The Brown Pelican, 1017 B Broad St.

Saturday
New Year's Eve Stray Volts, BiPolar Express, Big Jim Kohler & DJ B at Blackbeard's Triple Play, Bootleggers and Barrels and New Bern Farmer's Market Building at 415 – 421 S. Front St.
Cheers & Beers NYE Celebration at Brewery 99, 1014 Pollock St.
NYE Party at Tap That, 901 Pollock St.
New Year's Eve with Dock & Roll at Tonic Parlor, 218 Middle St.
Check out the New Bern Music Calendar for more — it's a great resource to help you follow and support local bands.
Daytrippin'

The Town of Newport will celebrate New Year's Eve with "Operation Pig Drop" on Saturday starting at 5 p.m. at Newport Community Park, 260 Howard Blvd.
The Friends of Fort Macon State Park will bring in the New Year on Saturday with a Cannon Blast with entertainment beginning at 6 p.m., and cannons firing at 7 p.m.
Take the "Penguin Plunge" in Atlantic Beach on Sunday at 1 p.m., 200 Atlantic Blvd. Pre-registration is required.
Arts
Visit Michaelé Rose Watson's Studio M, Fine Glass Artist and Clay Sculptor at 217 Middle Street
Accidental Artist, 219 Craven St.
Bear Hands Art Factory, 1820 Trent Blvd.
Craven Arts Council at the Bank of the Arts, 315 Middle St.
Community Artist Gallery, 309 Middle St.
Carolina Creations Fine Art and Hand-Crafted Gallery, 317 Pollock St.
Wine and Design, 1910 South Glenburnie Rd.
Visit the New Bern/Craven County Library for free WiFi, computer classes, bingo, book contests, special exhibits, reading programs, DVD/movie rentals, story hours, and more!
Outdoor Life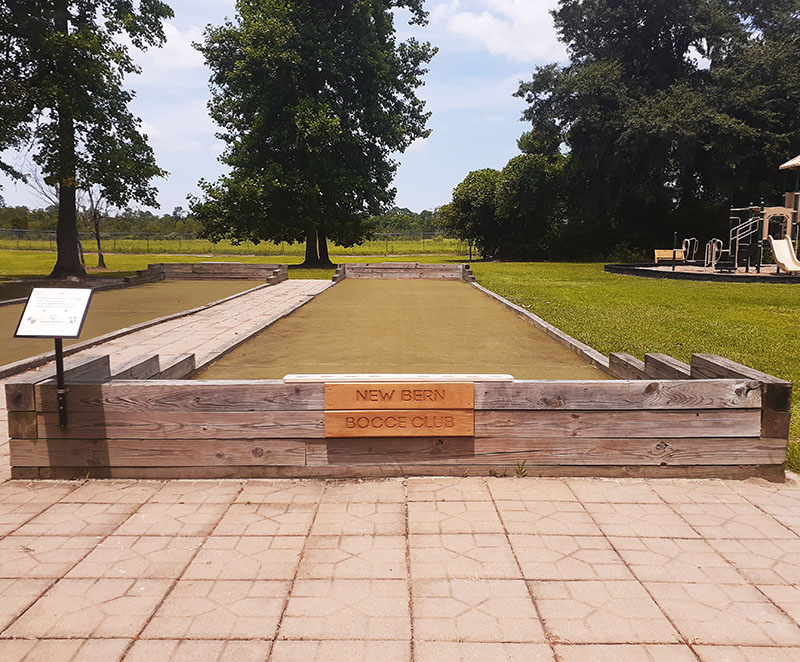 Enjoy a day at the park – playgrounds, picnic tables, grills, shelters, dog park, fishing piers, and other amenities. There's always fun to be had at the 20 + parks and recreation facilities maintained by Craven County Recreation and Parks and New Bern Parks and Recreation! They offer all kinds of activities from tennis, sand volleyball, bocce ball, kickball, baseball, softball, pickleball, to disc golf and other sports.
Prefer paddling? There are plenty of places to launch your boat or watercraft. Rent a canoe at Merchant's Grocery in Brices Creek. Contact the Twin Rivers Paddle Club for a Paddle Trails Packet for mapped trails and launch sites.
Take a walk in the Croatan National Forest or bike, camp, hike, fish, horse riding, observe wildlife, picnic, water activities, etc. For more information, contact the Ranger's station located off Hwy 70 at 252-638-5628.
At the Movies
ENC Cinemas: Bear Town Cinema at 2806 Trent Rd. and The Bruin at 2500 Neuse Blvd. Call 633-2772. Babylon (R), Whitney Houston: I Wanna Dance With Somebody (PG13), Puss in Boots: The Last Wish (PG), Avatar: The Way of Water (PG13), Violent Night (R), and Black Panther: Wakanda Forever (PG13). Coming Soon:
Tours
Take a self-guided tour:
– African American Heritage Tour
– Churches and Cemeteries Tour
– Revolutionary War Walking Tour
Follow the African American Heritage Trail signs to learn about New Bern's history.
New Bern Academy Exhibits at New Bern Academy, 514 New St.
Go on a "Bear Town Bear" Hunt
Take a self-guided or guided tour of New Bern's Battlefield Park. Call the New Bern Historical Society to arrange guided tours at 638-8558.
Boaters and Fishermen
Click here for Eastern NC tides, winds, water temperatures, etc.
Questions or comments? Send an email.
By Elaine Rouse, Content Manager and Wendy Card, Editor
Do you like what you see?
Consider supporting local news…