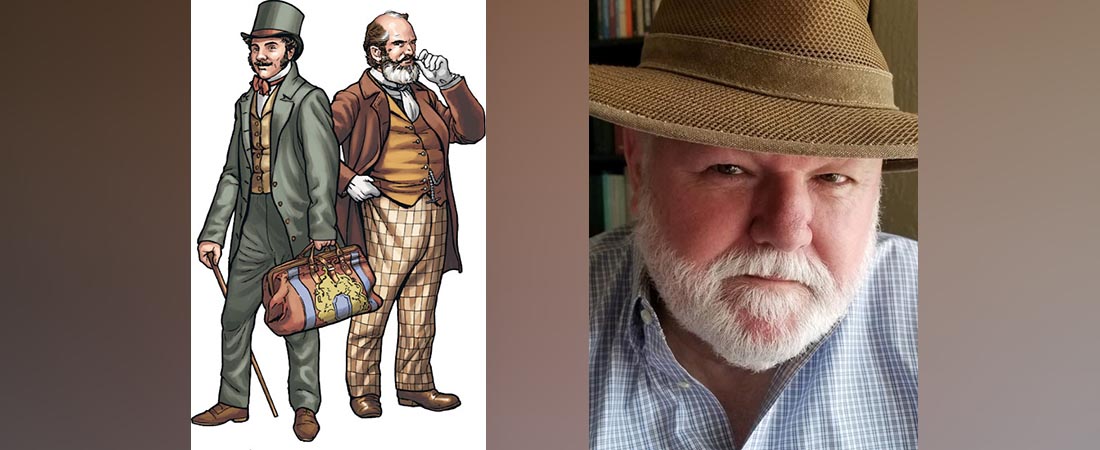 Join the New Bern Historical Society as popular speaker and local historian Eddie Ellis pulls back the curtain to share intriguing stories of behind-the-scenes nefarious activities in Civil War New Bern. You'll meet all sorts of controversial characters, from the businessmen who profited off Burnside's invasion of Craven County, to the secret agents who were protected by the British government. Ellis will also introduce the Union spymaster and his ring of daring former-slaves-turned-spies. For the longer presentation on January 22, you'll also get a sneak peek – complete with eyewitness testimony – into the true story behind the burning of the Trent River railroad bridge before the first Battle of New Bern. Hint: it's not what you think!
You can choose from two opportunities to hear Ellis tell this story. First, Jan. 22 at Orringer Auditorium at Craven Community College at 2 p.m. Cost is $10 for members and $15 for non-members. Then on Jan. 23 at Carolina Colours Pavilion at 11:30 a.m. at Lunch & Learn. Cost is $24 for members and $27 for non-members. Reservations are needed for either presentation. Go here or call 252-638-8558.
The consummate southern storyteller with a deep knowledge of Craven County history, Ellis delights in finding and sharing the untold tales. He doesn't get to New Bern often, so when he does, you don't want to miss him!
Edward Ellis was born in New Bern in 1950 and raised in New Bern and Havelock. In his early twenties, he began a career in the newspaper business with many publications that included roles as a reporter, editor, and managing editor of the Havelock (NC) Progress, managing editor of the Garner (NC) News, and editor of the North Carolina Farmer. In 1985, under the banner of Ellis Publishing Company, he became the publisher of The Windsock, the official newspaper of Marine Corps Air Station Cherry Point, and in 1986 founded the Havelock News.
Eddie began his research on the history of Havelock and southern Craven County in his early teens and was named Official Historian of the City of Havelock in 1984. He has written and spoken about the area's heritage for decades.
By Kathy Morrison